A Brief History of Golf in Washington
May 31, 2023 at 2:59 p.m.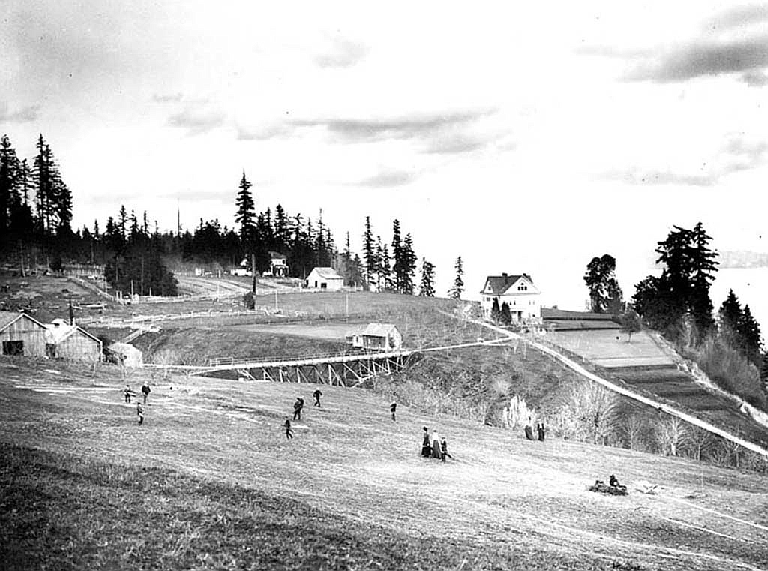 ---
This essay is courtesy of
Marie McCaffrey, Alan Stein, and the HistoryLink Gang www.history.link.org, the free online encyclopedia of Washington state history

Historylink teed off in late May with a look at some of Washington's golf history, which dates back to 1894 when a group of about a dozen British expatriates founded the Tacoma Golf Club and built the state's first golf course. 
Seattle was introduced to golf the following year, when 12 Seattleites played a five-hole game in a pasture near Wallingford and Fremont. The Seattle Golf Club was established that year, and in 1909 its members welcomed President William Howard Taft to their course in the The Highlands during his visit to the Alaska-Yukon-Pacific Exposition.

By the 1910s, many communities enjoyed their own golf courses. Seattle opened a municipal course in 1915 at Jefferson Park. The Fort Lewis Golf Course opened in 1929 and helped maintain troop morale. As the sport became more popular, golf associations began to form. This week (late May) marks the anniversary of the founding of the Pacific Northwest Japanese Golf Association on May 31, 1936. The group held annual tournaments until 1941; its members were removed to World War II internment camps early the following year. 
After the war, groups like the Fir State Golf Club and the Seattle Chinese Golf Club were organized for the benefit of minorities and women.

On May 27, 1959, the American Lake Veterans Hospital Golf Course was dedicated, and in recent years was improved with a new layout, nine holes of which were designed at no charge by Jack Nicklaus. Washington is now home to many acclaimed links, such as the Sahalee golf course in Sammamish, and the state has hosted numerous PGA tournaments and invitationals. Washington golfers are also proud to count Seattle native Fred Couples – winner of the 1992 Masters – as one of their own.
For a much longer HistoryLink essay on Washington's Golf History (including many fascinating photos), check out this link.
---