Summertime at Alki Point
June 5, 2023 at 7:52 p.m. | Updated July 3, 2012 at 12:11 p.m.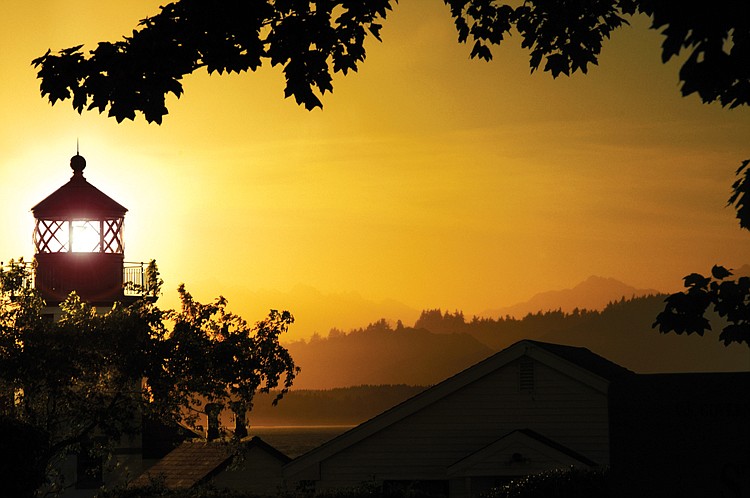 ---
---
In 1851 the Denny Party landed at Alki Point intent on colonizing this area. For history buffs, the initial settlement at the westerly most point of West Seattle turned out to be the first step in forming the City of Seattle. Local trees were used to build the houses and some homes still stand. The area has changed a lot since then, of course. 
Now Alki is a hot spot for tourists and locals seeking summer sun and fun. Roller blades, skateboards, and all sorts of electric transport have replaced more mundane forms of early transportation. Canoes of early settlers have transformed into large ferries and cargo ships. Modest wood cabins of old--caressed by magical salt air--have expanded and grown into upscale condominiums that enjoy spectacular waterfront views.
History and tradition are still prevalent at Alki. A few bungalows and a couple of log cabins dating back to the 1860's remain, dwarfed and hidden by the adjacent mammoth condominiums. A Statue of Liberty at Alki Point is a scaled down replica of the larger and more famous statue in New York Harbor. The statue was donated by the Boy Scouts of America in 1952. Alki Point Lighthouse, built in 1913, still functions today. The tower is available for touring on summer weekend afternoons. Kayak tours are available on summer weekends and offer good views of the natural landscape and landmarks.
Passenger ferries are a bargain and take you to Seattle for shopping from a dock that will prepare some tasty fish and chips to take with you. Free parking is abundant. The passenger ferry dock doubles as a public fishing pier, where on a good day summer anglers show off their catches of salmon, crab, squid and a variety of bottom fish. The public boat launch is close by too. Here you can watch fishermen return from a day on the water with their fresh caught local salmon.
Walking along the waterfront is where you get the real feel for Alki in the summer. Locals throw on their rollerblades, running shoes, swim suits, or other skimpy attire and put on a good show for people-watchers. Beach fires require permits, but are abundant on lovely evenings. Volleyball playing is popular, putting local sand to good use. Kites, Frisbee, and a host of summer beach games help take your eyes away from the rollerblade skaters. Sea creatures hide in nearby sand, but spitting clams give away their hiding spots. Wind and tides conspire to pile all shapes of driftwood on shore, making it easy to build your fire. Glance across Elliot Bay and observe the hectic pace of downtown Seattle or at the bustle of the Port of Seattle unloading their large container cargo. Being busy works for them, but while you are at Alki, just relax. Storms driven north from Portland are best viewed a mile south of the point where wave's crash into breaker walls, and, at high tide, even onto the road.
Don't forget to cross the street for local food and entertainment. Dining establishments such as Spud Fish and Chips, opened in 1934, have been keeping their contented diners happily coming back for years. Crosswalks are frequent and drivers are courteous towards pedestrians. Some of this polite traffic may be hoping that you are about to leave and vacate your parking place. Wave your thanks to them to encourage future politeness. Most of all though, just have a good time. After all, it is summer, and you are at Alki. It is a good place for you to have fun.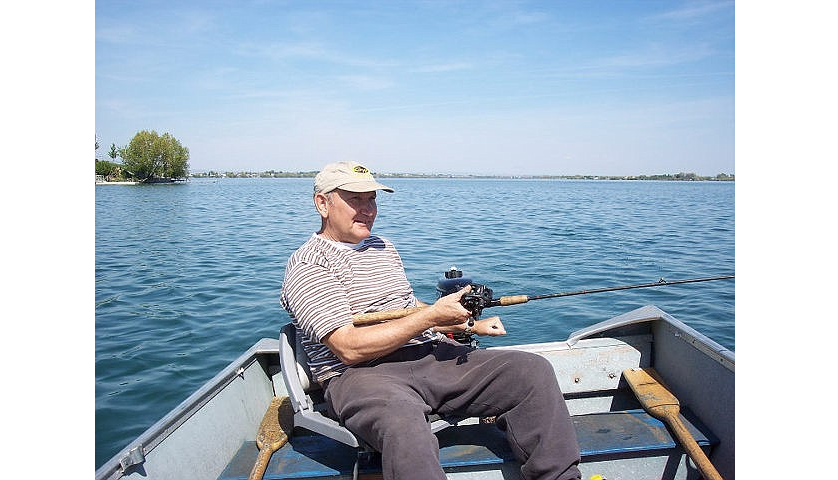 This article appeared in the July/August 2012 printed edition of Northwest Prime Time.
Roger Urbaniak writes about the Great Outdoors and other topics from his home on Mercer Island. "Rogers Outdoor Channel" is the place to learn about the adventures of Northwest Outdoor Enthusiast Roger Urbaniak along with his lovely wife Linda and trusty pooch Sparky. Visit 
rogersoutdoorchannel.com
for more information or email Roger at 
admin@rogersoutdoorchannel.com
.
---