Writing Corner July-August 2023
The Historical "YOU"
Sharing Stories
July 4, 2023 at 12:19 p.m.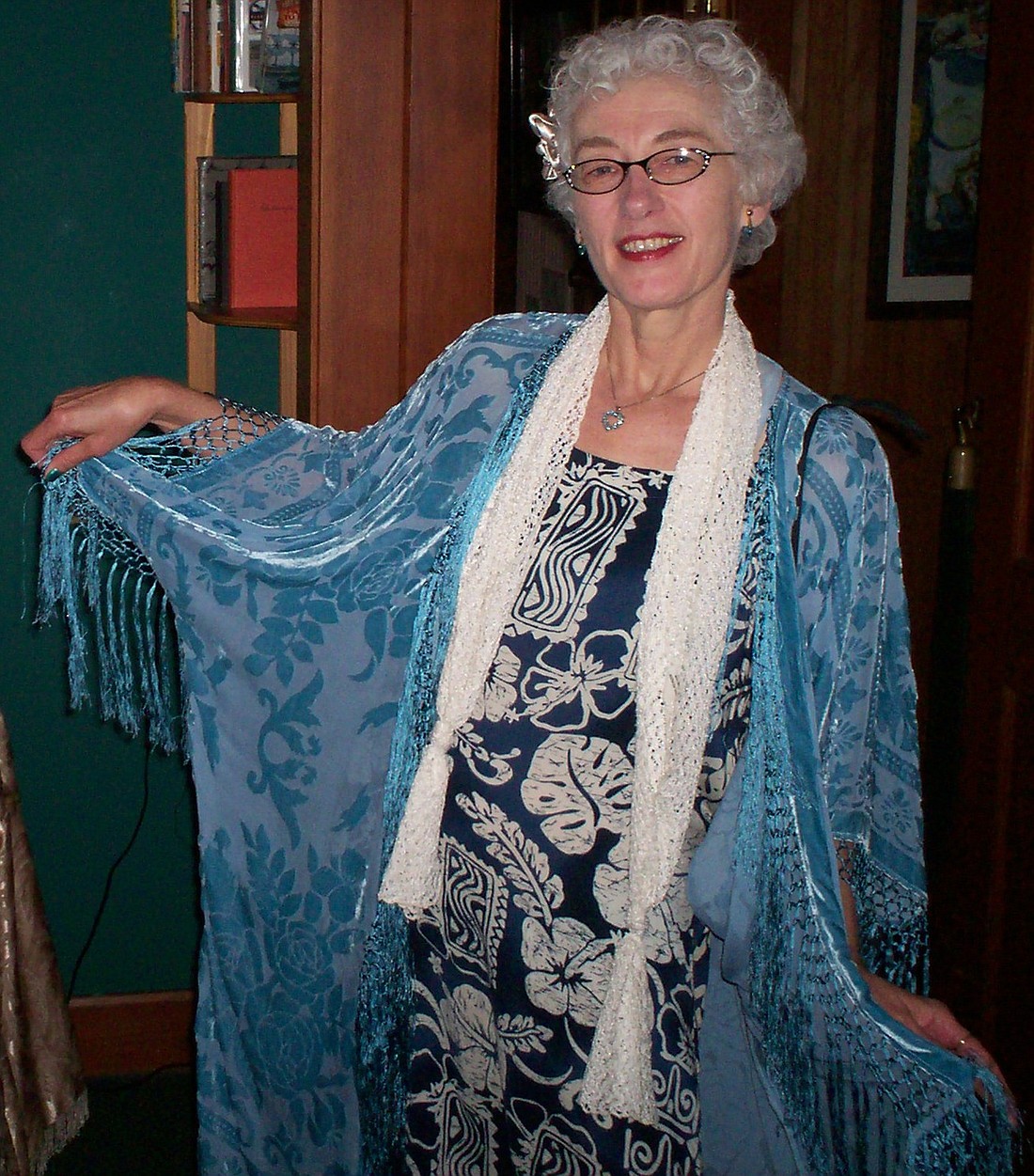 ---
---
Writing Corner  July/August 2023                             
THE HISTORICAL "YOU"
A tear trickled down my client's face. She's a real estate agent and had just been told to "throw away that junk"—the life stories of her seller's parents. "All that work and so beautifully done," she mourned.  
I pointed out that she didn't know how his parents had treated this man. However, her story started me ruminating on this issue.
My viewpoint is quite biased as I value my own parents' creations: artwork, sewing, carpentry, photos, videos, and writing. Unlike her client, I even have my dad's empty ash holder on my desk (with rulers) and my mom's on the deck, under one of her chairs. (They were composted together in their backyard, as they'd requested!)   Also, the people who come to me as students and clients want help with writing—often documenting the lives of relatives with my help.
My friend's experience made me think about my personal feelings toward family writing and the writing I've done that I think may be preserved and read by my daughter, her children, even their children. Here's what I discovered:
My head is a theater for those who lived before. What they did and who they were still play on the stage of my memories. Because I knew them, they continue to live. Because I know how they'd react, what they'd say and do, my relationships with them continue to evolve over time.  
While past events and circumstances make entertaining stories, it is this continuing relationship with those whose physical existence is in the past that most motivates me to write. This includes my relationships with "me" of the past, the "historical me."
In that process, the untangling (clarifying) of sadness, anger, fear, and confusion allow the joy and love to ascend. That teaches me that as long as I live, these people continue to dance. As long as others read my process with my progenitors or other loved ones, we all dance together.  
I don't know if they care, or if I will care, about this once out of the body. Currently, I care about it and still want to dance.
Knowing my words will be valued after my life does not concern me at this time. I find my words are significant to me and to others now, and that is enough.  
I can feel my mother agreeing with me. She too was a teacher and a writer. Just there—I enjoyed doing that, titling her "a writer," which she earned but was too humble in life to embrace. After I wrote that, I said, "There, Mom. How do you like that?" And I sensed her liking it. Whether any part of her remains that is separate from my awareness of her and how she'd act, I don't know.
I do know her pleasure in that is accurate to her personality as I knew it. Huh, Mom?
Want to dance with me and other writers?  Join ZOOM or online writing groups or classes with me at any time: the Edmonds Waterfront Center at 425-774-5555, or Frances Anderson Center at 425-771-0230 or Email: reczone@edmondswa.gov, or Greenwood Senior Center at 206-297-0875, or reach me to register for Greenwood or individual work with me at email 50shadesofgraying@gmai.com. Looking forward to meeting you.
Ariele Huff is a Washington writer, editor, and writing teacher who hosts Sharing Stories and creates Writing Corner for Northwest Prime Time. This Writing Corner has been slightly re-written since it appeared in August 2009.
SHARING STORIES is a weekly column for and about the 50 plus crowd living in the Puget Sound region. Send your stories and photos to
ariele@comcast.net
. Tell local or personal stories; discuss concerns around aging and other issues; share solutions, good luck, and reasons to celebrate; poems are fine too. Pieces may be edited or excerpted. We reserve the right to select among pieces. Photos are always a plus and a one-sentence bio is requested (where you live, maybe age or career, retired status, etc.).
SHARING STORIES is featured on
www.northwestprimetime.com
, the website for Northwest Prime Time, a monthly publication for baby boomers, seniors, retirees, and those contemplating retirement. For more information, call 206-824-8600 or visit
www.northwestprimetime.com
. To find other SHARING STORIES articles on this website type "sharing stories" in the search function above.
---