Steve Kaufmann: A True Celebrity Polyglot
January 14, 2023 at 5:03 p.m.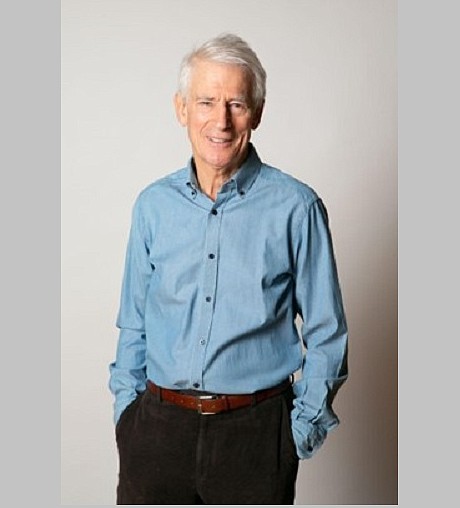 ---
pol·y·glot (n): a person who knows and is able to use several languages

Steve Kaufmann is a 78-year-old polyglot from Vancouver BC. He speaks 20 languages and translated that learning into an online language system. Twenty years ago, he and his son, Mark, used that system to create the language app, LingQ. 
"We know from many research papers that language learning supports brain cognitive function and provides some protection against aging, most notably delaying the onset of dementia," says Steve. "I travel the globe on a regular basis and am a very active senior. My plan is to stay that way for some time to come—with language learning being a big part of it."

In his autobiography, Steve Kaufmann writes that he was born in Sweden in 1945 to Jewish parents from what is now the Czech Republic. He moved to Canada at the age of five. While he learned Swedish as a toddler and his parents were bilingual in Czech and German, Kaufmann says that he only remembers ever speaking English during his childhood. He studied French in school—after all, he was living in French-speaking Montreal at the time. While he states that he did well enough in his studies, he was never able to function in the real world trying to speak French or understand what others were saying.

At the ripe old age of 18, Kaufmann had his eye on traveling and talked his way onto a steamer headed to London. He eventually landed in France and began studying politics at the Paris' Institute of Political Studies (L'Institut d'Études), along with learning the French language.

On his website, The Linguist, he writes that after 10 years studying French in school, "I could hardly say a thing. It was then that I realized I would never learn using traditional methods." In France, he put the idea of achieving perfection aside and immersed himself in the culture. Along the way, he realized that learning in real situations is superior to the exercises or memorization drills he studied in school.

"Time spent in genuine and interesting conversation is a better learning environment than the formal classroom," he writes. He focused on listening to things that interested him and being able to communicate in real-life context.  "As the learner, I have to discover the words and phrases that I am going to need. All too often it is the teacher or textbooks who decide which words you should learn. These words have no importance, and as a consequence are quickly forgotten."

After his coursework in Paris, Kaufmann started exploring other parts of Europe by hitchhiking across the continent. That experience taught him how to pick up more basic language skills.

By 1969, when he was working as a diplomat living in Hong Kong, he became fluent in Mandarin—again by completely immersing himself into the local culture. By the time he was reposted to Japan in the early 1970s, he had his own tried-and-true method for learning Japanese. Soon enough he was communicating with ease.

After leaving the diplomatic corps he continued to utilize his language skills in the commercial sector, finally settling in Vancouver with his wife and family. He wasn't done with languages, though, and learned Russian, his 9th language, at age 60. And now, at age 78, he speaks 20 languages.

Steve Kaufmann spoke to Northwest Prime Time about his experiences in creating his learning system, LingQ.

"My passion for languages developed progressively with each language that I learned as I discovered the history and culture behind that language. I didn't set out to learn so many languages. My interest in languages, and the realization that I could learn them in an enjoyable way just kept me going."

He says that learning and speaking many languages has brought him much personal success and enjoyment. Co-founding the company, LingQ, with his son Mark, has been part of that success. "LingQ basically corresponds to how I discovered I learn. It just seemed the most natural way to learn, it bypasses drills, grammar rules and tedious studying and uses the learner's interests and desire to learn vocabulary, actively and passively, and immerses them in content they find interesting. This keeps them engaged and results in greater success in their quest."
LingQ follows the principles of input-based learning (as set out by Stephen Krashen and other experts on language acquisition) and married it with digital resources and functions.

In November of last year, Steve announced the launch of a revamped version of LingQ. He feels the latest version is easier to use, "especially for those of use in the Boomer or 'active seniors' generation," he says. Over the years, he tells us, "We have continued to improve LingQ, always making it better and better, but the methodology has stayed the same."

About LingQ, Steve adds, "All you need is a computer, tablet or smart phone, which most of us Boomers have at least one of. You can also begin your language learning journey for free."

You can check out Steve's YouTube channel at https://www.youtube.com/c/Thelinguist. A recent video (posted on January 12, 2023) discusses the link between language learning and helping to prevent dementia.
 
---