How To Make Friends on the Pickleball Court
August 21, 2023 at 6:04 p.m.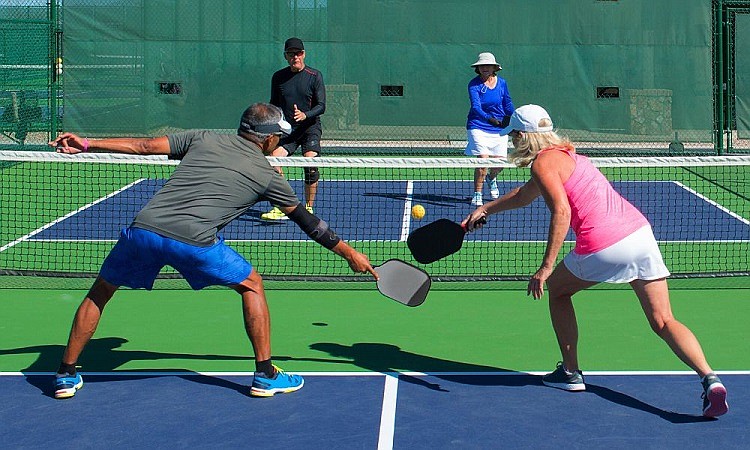 ---
Learning to make friends on the pickleball court can assist you in forging friendships with strangers because you share your love for the game.
Given that Washington is where pickleball came to be, it isn't easy to drive through a Pacific Northwest neighborhood without finding at least one pickleball court. Converting unused tennis courts for highly sought pickleball courts continues to be the norm, as hundreds of people want their pickleball fix. 
An underappreciated benefit of playing pickleball is the people you meet along the way, so let us inform you about how to make friends on the pickleball court.
Attend a Clinic
Perhaps you have heard a handful of co-workers or friends discuss pickleball in your presence, making you curious about the game. However, you may be nervous about jumping headfirst without learning the basics of the game. If so, enrolling in a pickleball clinic is a smart move.
Pickleball clinics provide a one-of-a-kind chance to hone your game and meet new people. Expert players and instructors often lead clinics, where attendees may acquire certain skills and learn about pickleball etiquette without feeling as if they're getting in the way.
Join a League
During our youth sports days, a great way to make lifelong friends was playing in Little League or attending summer camps for a specific sport. It may be more challenging to do that as an adult, but don't rule out joining a pickleball league if you're having trouble meeting people interested in the game.
Pickleball leagues allow you to meet new people and support local organizations. These leagues allow players of varying skill levels to play in a structured and competitive setting. You may develop friendships and a feeling of community with the people you play with regularly, ensuring you always have a partner for doubles or a chance to go one-on-one.
Try a Tournament
Going to tournaments around the community may be the best bet if you're only getting your feet wet with pickleball and don't want to commit to months of league play. Pickleball groups in many areas regularly conduct open courts, tournaments, and instructional workshops for the community.
These events give more than just a chance to play; they also let you mingle with other picklers and contribute to the local scene. It's possible to make great friends and meet interesting people at these tournaments.
Volunteer Your Services
Even if you don't plan on playing in a league or signing up for a tournament, that doesn't mean you can't spend a quality day on the court as a volunteer. Participating as a volunteer allows you to get in on the action and learn more about the game simultaneously.
Volunteer scorekeepers and court monitors are essential to the smooth running of any tournament. When you volunteer, you help the sport develop and get to know other people who care about it on a deeper level.
Knowing how to make friends on the pickleball court should help you acclimate to one of the fastest-growing sports in the US. You have an excellent chance to capitalize on pickleball's popularity and expand your circle of friends.
This article is courtesy of contributor Shea Rumoro
---