Alternatives to Showing Your Social Security Card
August 15, 2022 at 6:25 p.m.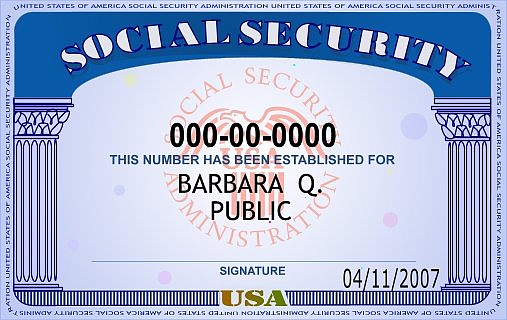 ---
...by the Social Security Administration
---
 Annually, the Social Security Administration issues approximately 11 million replacement Social Security cards, which are often requested because another government agency or organization requests the card to prove an individual's identity. SSA has taken steps to offer alternate options to reduce the occasions when our customers would need to apply for a replacement card.

SSA encourages agencies, organizations, and employers to use our SSN verification services as an alternative to requesting the paper SSN card. SSN verifications are generally performed in real-time, thus eliminating lag time and allowing employers, agencies, and the public to conduct their business more quickly than they could if they need to wait to inspect the physical card.

• For government agencies, we have data exchanges that reduce administrative costs, improve payment accuracy and service, and expedite verification. We encourage you to visit our website: https://www.ssa.gov/dataexchange/index.html to learn more about our data exchanges.

• For employers, we have the Social Security Number Verification Service, or SSNVS, which is a free service employers can use to verify an employee's SSN using an online verification system on our website. We encourage you to visit our website: https://www.ssa.gov/employer/ssnv.htm to learn more about this service.

• For organizations, government agencies, or employers who cannot use the above services, we offer the Consent Based SSN Verification Service, or CBSV. This is a fee- and consent-based service to verify SSN information in our records and provide 'match/no match' results. This service is typically used by companies that provide banking and mortgage services, process credit checks, provide background checks, satisfy licensing requirements and other similar services to help prevent synthetic ID theft. 
We encourage you to visit our website: https://www.ssa.gov/cbsv/ to learn more about the service.
---