Top 5 Social Security Fraud and Scam Prevention Tools
August 6, 2022 at 1:45 p.m.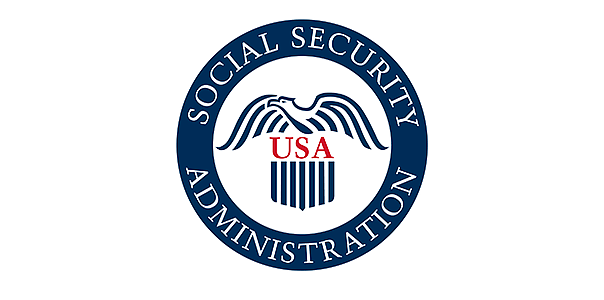 ---
The Social Security Administration provides these resources for protecting yourself against fraud and scams:


With the right anti-fraud information, you can help protect those you love. Here are the five most important resources about Social Security scams that you should know about:


1. Find out how to spot fake calls and emails and what to do if you get one on our Protect Yourself from Social Security Scams page at
www.ssa.gov/scam
.
Scammers are pretending o be government employees. They may threaten you and may demand immediate payment to avoid arrest or other legal action. These criminals continue to evolve and find new ways to steal your money and personal information. Their caller ID and documents may even look official. Do not fall for it! Be alert. Things a scammer might say include: "There is a problem with your Social Security number or account." They may threaten you with arrest or other legal action. Any call, text or email asking you to pay a fine or debt with retail gift cards, wire transfers, pre-paid debit cards, internet currency or by mailing cash are a scam.
Be proactive. If you receive a suspicious call, text or email HANG UP. Do not return unknown calls, texts or emails. Do not give money or personal information. Report questionable calls at oig.ssa.gov. Do not be embarrassed to report it if you shared personal information or suffered a financial loss.
2. Learn about phone scams and how to report them on our Office of the Inspector General's Scam Awareness page at
oig.ssa.gov/scam
..
New reports show that scammers are reviving an old tactic to gain trust. Scammers are emailing and texting pictures of real and doctored law enforcement and government credentials and badges to prove they are legitimate while they try to scam you out of money. Read more about
impersonation scams involving law enforcement credentials and badges
.
3. Read about protecting your Social Security number from identity theft at
blog.ssa.gov/protecting-your-social-security-number-from-identity-theft
.
Every year, millions of Americans become victims of identity theft. They can use this information to open bank or credit card accounts, file taxes, or make new purchases in your name. Take steps your Social Security number from theft. They may steal your wallet, purse or mail. They may obtain your personal information if you provide it on an unsecured site on the internet. They may rummage through your trash. They may pose as someone needing information about you.
If someone misused your Social Security number to create credit or other problems for you, immediately go report the identity theft to the Federal Trade Commission. Their website provides detailed information to help you defend against identity theft. You can reach them by phone by calling 1-877-IDTHEFT (1-877-438-4338); TTY 1-866-653-4261.
4. Create your personal my Social Security account at www.ssa.gov/myaccount to help you keep track of your records and identify any suspicious activity.
5. Visit our Fraud Prevention and Reporting page at www.ssa.gov/fraud to understand how we combat fraud.
Please share these resources about scams with your friends and family — and help us spread the word on social media.
---