Pat O'Day
Godfather of Northwest Rock 'n' Roll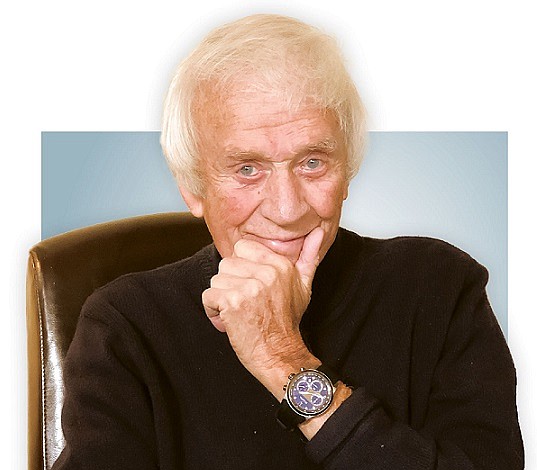 Pat O'Day – founding father of Northwest rock 'n' roll or the "Godfather" of the 1960s teen-dance scene? A vampire or the catalyst? Or all of the above?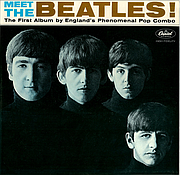 There are many Northwesterners who would debate these points for days on end, but what is perfectly clear is that when it came to the business of rock music in the Northwest, Pat O'Day was the Chairman of the Board, the Grand Poobah, the Top Dog, the Big Kahuna. New York City had Alan Freed, Boston had Arnie Ginsberg, Los Angeles had Hunter Hancock and Seattle had O'Day. As Seattle's highest-profile DJ of the 1960s and the region's dominant dance promoter, Pat O'Day ran Northwest rock 'n' roll for nearly a decade.
Radioman of the Year
In 1964 and 1965, the national radio industry acknowledged his power, voting him top Program Director. In 1966, O'Day was voted "Radioman of the Year" and was also honored (along with a select few other iconic radio men) with his own volume of the popular Cruisin' LP series that featured his powerhouse patter wedged between compiled period hits.
O'Day's name became synonymous with KJR, the station he ran for a decade and built into an empire. To really understand his impact, you'd have to consider the power of that station back then – it was not uncommon for KJR to boast of a 37 percent rating, an unheard of dominance by a radio station. Today that rating would be more than the market share of the top seven local stations combined! O'Day, KJR's star DJ, was eventually promoted to Program Director and, by 1968, to General Manager. He oversaw the production of each week's Fab-50 play-list – inclusion on this list was virtually the only way a record could become a hit in this area.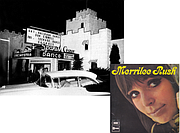 Additionally, O'Day produced or engineered numerous recordings by many of the top bands on the KJR play-list including the Wailers, the Viceroys, the Dynamics and the Casuals. And if that wasn't enough, he also ran an extensive teen-dance circuit across the region – which was the most profitable part of his empire and perhaps the most visible. By 1962, O'Day was making more than $50,000 a year just from throwing dances. By the mid-1960s O'Day and Associates were presenting over 58 separate teen-dances a week throughout the state.
The Rock 'n' Roll Pie
When it came to Northwest rock 'n' roll, Pat O'Day had his finger in every pie. And there were more than a few local bands and promoters who wanted some of that pie. In 1967, three local businessmen slapped a $3 million federal anti-trust suit on O'Day, charging that he held a monopoly on the Northwest rock 'n' roll scene and suggesting that he had been involved in payola and kickbacks from the bands that KJR aired.
The legal actions took more than three years and included a highly publicized trial at which several local musicians testified (Merrilee Rush told the court that she and O'Day only exchanged Christmas gifts – a bottle of Jack Daniels for a smoked turkey). Eventually O'Day was exonerated of all charges and given a clean bill of health by the FBI and other investigators.