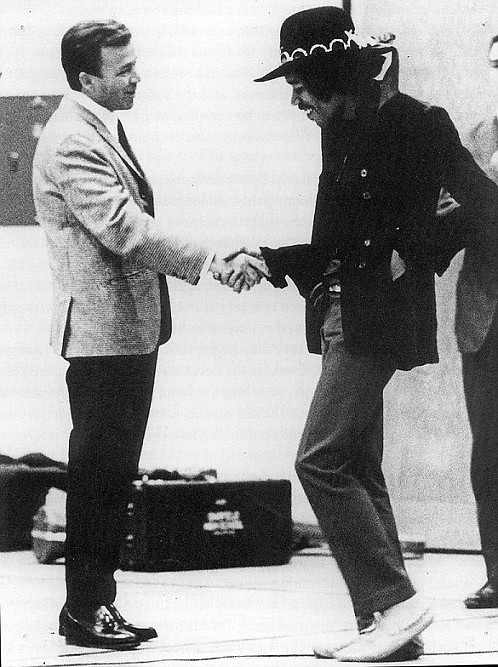 Pat O'Day was Jimi Hendricks' concert promoter. "To me, Jimi was a jewel," said O'Day in a Seattle Times interview, "just the sweetest guy you could imagine." O'Day helped the Hendrix family bring home Jimi's body after an accidental drug overdose in London. "It was one of the saddest duties of my life. What a tragedy."
Stories this photo appears in:

Godfather of Northwest Rock 'n' Roll
Pat O'Day – founding father of Northwest rock 'n' roll or the "Godfather" of the 1960s teen-dance scene?