Jean Enersen: Seattle's First Lady of the News
Jan 2, 2013, 1:16 a.m.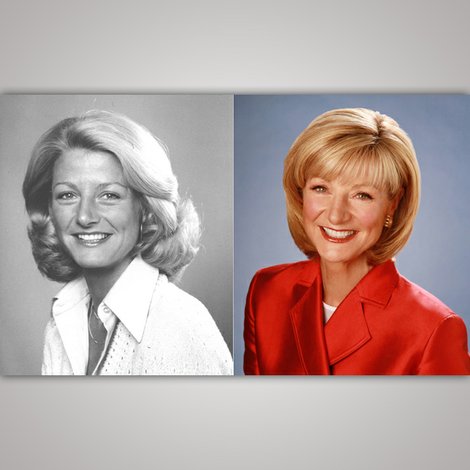 In addition to the YWCA, Jean's other community service includes work for the American Heart Association, University of Washington, and Lifewire, formerly Eastside Domestic Violence Program. Along with KING 5, Jean led the first AIDS walk in Seattle, more than 25 years ago.
Jean's love of community and family shines through, as does her strong connection to the Northwest. "It was a great place to grow up, for me and for my kids," says Jean. "I believe the Northwest fosters entrepreneurship since it is not as tradition-bound as the East Coast. I think that is one of the explanations why people are so entrepreneurial here." She pauses and adds, "We breed men and women to match our mountains." She believes the expansive, inspiring views encourage us to think big thoughts.
That said Jean's professional life in the Northwest was something of a fluke.
She earned her Master's degree in Broadcast and Film (as well as a Master's in Political Science) from Stanford University. "Then I went straight to work for CBS in San Francisco." In 1968 she moved back to Seattle to work at KING 5 News. "It was a happy accident that the best job offer was here in Seattle," she reports. "I would have been perfectly happy to stay in California, but I was really, really lucky and came to KING 5.
"I benefited from Title Nine. The same program that gave women such an opportunity in sports and college benefited me, too. The federal government was very big on affirmative action in the 1960s. That helped me and lots of women and minorities."
That happy accident also brought her back into the folds of her close-knit family. "Everyone was here – my brother, sister and parents. I feel lucky that we have a strong family. We are very child-centered. My parents were a very big part of my children's life. Plus my brother, sister and their families – we raised our kids together."
In later years, together the siblings also helped their mother through a long illness and their father through old age. "My sister and brother and I were active in taking care of our parents. We learned a lot." Her next comment seems very telling of her character: "Every lesson that you wish you didn't have to learn is a lesson that you can share with other people so that it is not so hard for them. Mom had breast cancer. One of my best friends was the founder of the local Susan G. Komen organization. I have a lifelong involvement helping women get mammograms. It is a personal interest and a passion that I have. And the same with heart disease. It is an interest that is definitely born from my own experiences."
When asked what work was like in the early days, Jean laughs. "When I first started, there was a photographer that didn't want to get out of the car because he didn't like working with girls. And the newsroom was filled with men who kept whiskey and cigars in their desks."