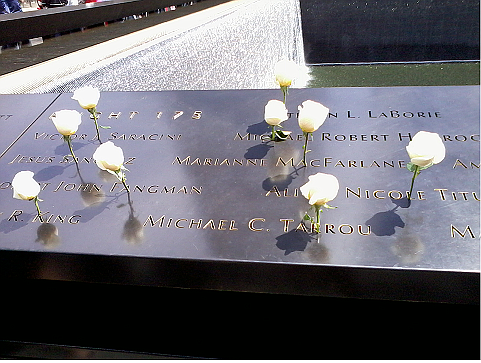 Two pools now sit in the footprints of the World Trade Center buildings. Names of the fallen are engraved in stone surrounding each pool. A white rose is placed on the names, signifying a birthday.
Stories this photo appears in:

20th Anniversary of 9/11
It was September 2002 and my 40th class reunion from Curtis High School, Staten Island. Five of us classmates boarded the Staten Island ferry to pay respects at Ground Zero, before the evening reunion festivities began.