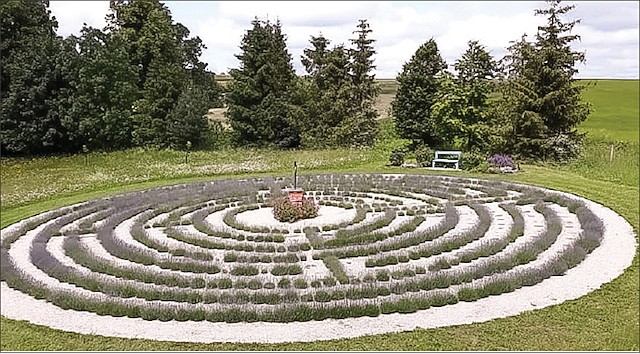 Dating back 4,000 years and found across the globe, labyrinths are often used for slow, deliberate meditative walks.
Stories this photo appears in:

The traditional way to walk a labyrinth is to begin at the clearly indicated entrance and proceed along the path, which is often lined by stones. When you reach the center, you're halfway; it's time to turn around and return to the start.