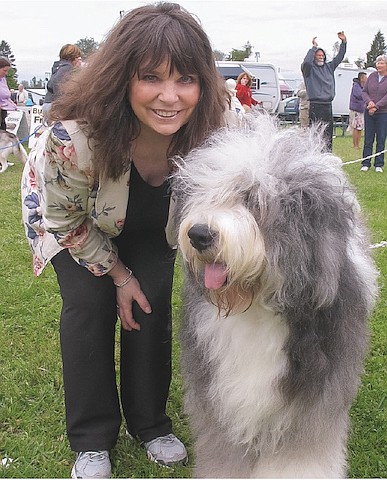 Merrilee has a small "herd" of Old English Sheepdogs on her farm. She's been raising the breed for 60 years; while she is near the end of her "dog" career, she has loved showing. "I loved going around the ring with a beautifully-moving dog with its lovely stride." But, "Getting out of bed at dawn, being my own roadie and schlepping gear, plus raising a litter is all consuming. That, and pulling dog hair out of my food." Still, she loves her dogs!
Stories this photo appears in:

Merrilee Rush gained national fame in 1968 with her breakout hit song, Angel of the Morning, which earned her a Grammy nomination for female vocalist of the year.