Merrilee Rush: Seattle's homegrown rock 'n' roll sweetheart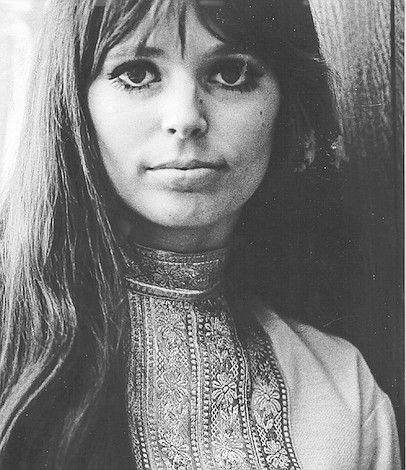 All photos courtesy of Merrilee Rush
Merrilee Rush gained national fame in 1968 with her breakout hit song, Angel of the Morning, which earned her a Grammy nomination for female vocalist of the year.
Before that, Merrilee was already well-known on the northwest's thriving teen dance circuit playing packed venues like the Spanish Castle on Pacific Highway and Parker's on Aurora. She and her bands cut records, found radio play and were popular draws on the circuit. In short, they were regional celebrities. Then, as award-winning author and rock 'n' roll aficionado Peter Blecha writes: "...after scoring her first of several international radio hits, Angel of the Morning, she was no longer Seattle's private treasure and the years of major-label record deals, television appearances and concert touring began."
Merrilee spends time these days on her historic farm outside of Redmond. She is surrounded by 22 lush acres and a small "herd" of Old English Sheepdogs, a breed she's been raising for 60 years.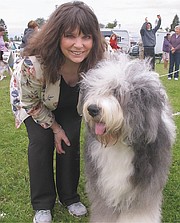 "I couldn't ask for a better place to be in quarantine," says Merrilee of the pastoral surroundings she calls home. It's a place she's known her entire life—Merrilee's grandfather built the farm in 1906.
Since she is at higher risk due to asthma from years of performing in smoky bars, her husband— rhythm and blues musician Billy Mac—does all the shopping. He also takes care of the land.
"Billy Mac never signed up for this," laughs Merrilee about her city-bred husband. "But it's a special place," she says of the farm. "He's cared for it all these years and it has gone through such a transformation. It's a work of love." According to Merrilee, Billy Mac not only loves the farm, but the New Orleans native has also learned to love lawn tractors.
"I grew up coming out to this farm. I actually lived here after I was born when my dad was stationed in England during WWII," she reports.
The family home was in Lake Forest Park, just north of Seattle. Merrilee, then Merrilee Gunst, enjoyed an idyllic childhood with three younger sisters and a much younger brother. She studied classical piano for 10 years.
By age 13, Merrilee was performing at talent contests and local USO shows entertaining military troops. She often accompanied her friends on the piano while they sang. "I'm playing the Bumble Boogie," she recalls. "But they stand up and sing in their pretty dresses and get all the applause. I told myself, I need to think about being a singer!"
Although she never thought she'd actually become an entertainer, she was always passionate about music— especially listening to the radio and watching American Bandstand. "That's how I learned to dance."
Soon enough, she herself would be performing in front of those dancing kids on the classic rock 'n roll TV program.
When rock entered her life, she quickly gave up the idea of being a classical pianist. "Classical music is intensive; your life is consumed with it. Rock is so direct and simple," says Merrilee.