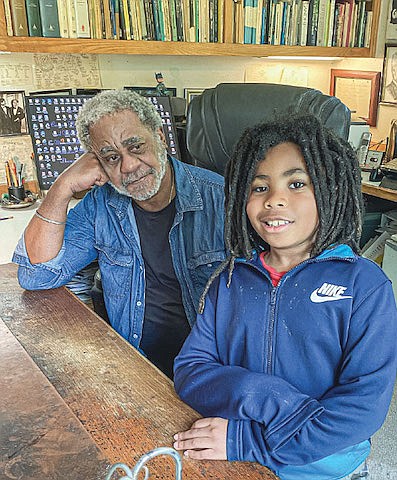 Charles Johnson with his 8-year-old grandson Emery in their "shared" office. Photo by Elisheba Johnson.
Stories this photo appears in:
Notable author muses on 'the art of living' in his book 'GRAND: A Grandparent's Wisdom for a Happy Life'
GRAND is a new book reflecting on the joys of being a grandparent. Written by Seattle's own Charles Johnson—National Book Award winner, MacArthur Genius Fellow and University of Washington professor emeritus—it has been described as a warm, inspiring collection of wisdom and life lessons that grandparents and parents alike will cherish.