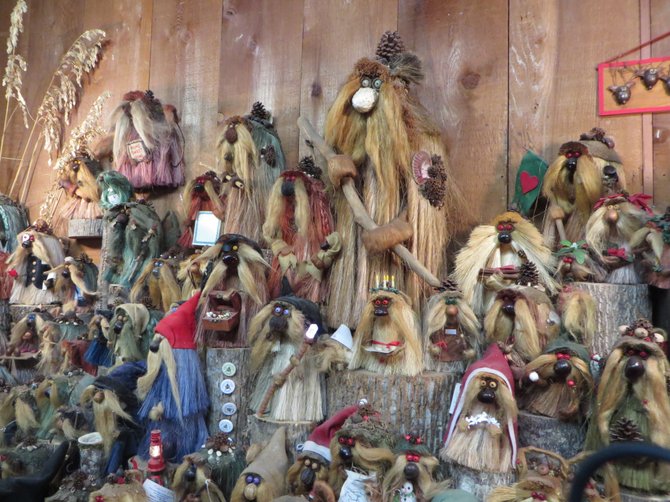 There's a troll for every person or personality at Five Arts Studio.
Photo by Deborah Stone
Stories this photo appears in:

It takes Pastor Jimmy Morrow about three hours to make one of his famous kudzu baskets. Watching him wind this tough and stringy plant's vine over and around countless times is a hypnotic experience. Listening to him tell tales of Appalachia, on the other hand, is an insightful journey into one of the most fascinating regions in our country.