Mayberry meets Manhattan in Bentonville, Arkansas
Travels with Deb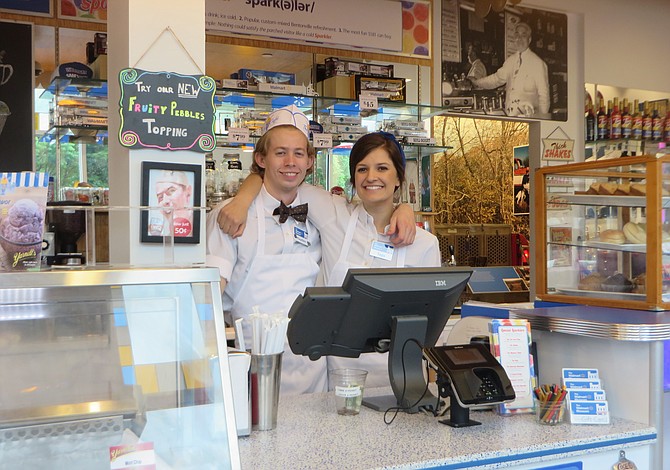 In particular, you'll note the architect's use of Arkansas pine wood, which is employed to mimic the curvature of the state's landscape, particularly the rolling shapes of the Ozark hills. These organic shapes give the illusion that the museum is part of the scenery. And the play of light helps to unite material and form, connecting internal and external realms in a perfect melding of art, architecture and the great outdoors.
Crystal Bridges is also the site of a Frank Lloyd Wright House, which you can tour on your own or with a guide. Known as the Bachman-Wilson House, the structure is one of Wright's Usonian (the word "Usonian" was derived from an abbreviation of "United States of North America") homes, which were simpler and lower-cost than his custom residences. Each one was designed to be within the reach of the average middle-class American family, and was developed during the Great Depression. Approximately sixty Usonian homes were constructed in all. This house was built in New Jersey and had two subsequent owners before being sold to the museum in 2013, after it was determined that repeated flooding was threatening its existence and relocation was the best option for its preservation. The entire structure was documented, taken apart and shipped to Crystal Bridges where it was carefully reconstructed brick by brick.
The museum exceeded my expectations on every level, but it was Bentonville that really took me by surprise. This small northwest Arkansas town is a true gem. Behind its Mayberry-like charm, is a vibrant and growing city with elements of sophistication that are typically found in larger urban meccas. The place has an international reach simply by being home to Walmart, the mega worldwide retailer, which attracts countless numbers of business travelers each year. Other neighboring corporations like J.B. Hunt and Tyson Foods, as well as the University of Arkansas, also contribute to elevating the region in different ways.
The center of Bentonville is its quaint downtown square, where locals and tourists alike gather for various events ranging from farmer's markets and concerts to festivals and open air movies. The square is where you'll find the original Walton's 5 & 10 store, now the entrance to the Walmart Museum. This was Sam Walton's second retail operation, but the first to bear the Walton name. A Ben Franklin five-and-dime franchise, it was right next door to a space occupied by a barber shop, which Sam subsequently acquired. This small store became the start of a retailing empire now spanning the globe.
Today, visitors to the Walmart Museum can see a storefront virtually identical to its appearance when Sam opened it in 1950. The original tin paneled ceiling and red and green tiles that Sam laid down are still in place. Look closely and you'll note the reds and greens don't all exactly match. Story has it that Sam had been offered a better price on the batch of tiles if he accepted them "as is." He knew that his customers wouldn't be looking at the floor as long as his prices were low and his shelves, well-stocked. Being a frugal man, Sam realized that saving money on expenses meant he could charge lower prices, which would save his customers money.