Why the next talk you have with your daughter should be about breast health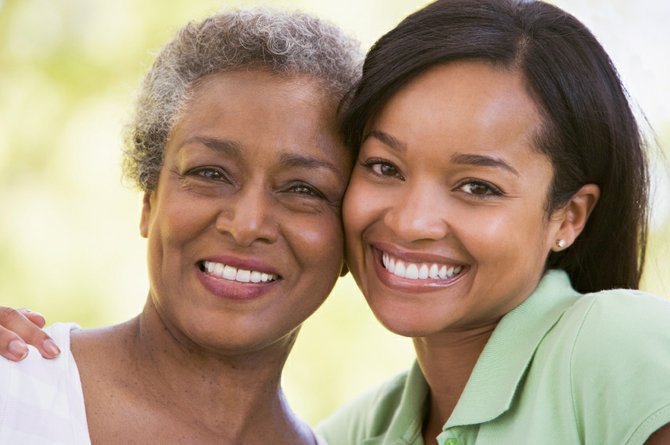 While breast cancer awareness has greatly increased over the last two decades, a recent national survey found that women and families are not talking enough about breast health. Eighty-seven percent of women said they could talk to their daughters about anything, but less than half said they have actually talked with their daughters about breast cancer. A person's most influential health role models come from within the family, so it's important that families - mothers, daughters, sisters and aunts - start talking to each other more about breast health.
Simply being aware is not enough. According to the Ford Warriors in Pink breast cancer awareness and education program and the Dr. Susan Love Research Foundation, breast health conversations among families - particularly between mothers and daughters - can help loved ones understand their risk for the disease, learn preventive steps, ensure timely screening for early detection and ultimately save lives.
For many women the obvious next questions are: How do I bring up this subject with my daughters? What's the right age to talk to them? What do I say?
Talking about your family's health history isn't easy for anyone. Discussing human anatomy - particularly a woman's breasts - can be an awkward conversation for mothers and young daughters, according to Dr. Susan Love. For others, cultural stigma prevents them from speaking openly about their diagnosis.
When 51-year-old Marisol Rodriquez was diagnosed with breast cancer in 2005, she felt embarrassed to talk about it - even with her then-teenage daughter, Ariel. Marisol says her "proud Peruvian" heritage created a barrier to communication, resulting in her being very private during treatment. It wasn't until she joined a breast cancer survivors' dragon boat racing team three years later that she became more comfortable talking about her experience and sharing this with her daughter.
Only 50 percent of mothers who have had a family member diagnosed with breast cancer have talked to their daughters about breast health, according to the survey commissioned by Ford Warriors in Pink. "Families need to become more comfortable talking about this with each other if people are going to continue to make strides in the battle against this disease," says Love.
Now in its 20th year in the fight against breast cancer, Ford Warriors in Pink is encouraging families everywhere to talk about breast health and reminding women to encourage their daughters, no matter what age, to get to know their breasts. Not because they might have cancer – but because breasts are an important part of their overall health and well-being. Having these important conversations are not about alarming people; it's about empowering them. And recognizing every conversation will be different is important, especially when considering your daughter's age and stage of life. By starting these conversations earlier, families can set the foundation and open the line of communication for later in life.
Today Marisol embraces her role as a mother and survivor by advocating for important health conversations as a Model of Courage for Ford Warriors in Pink. Here are some conversation-starting tips that she follows from Dr. Love: