Loretta Lynn: How the Country Superstar Got Her Start in Washington State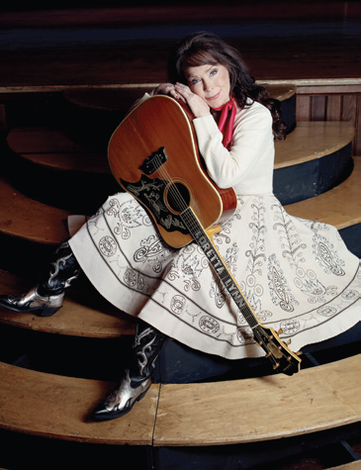 "After he got me the guitar, I went out and bought a Country Song Roundup. I looked at the songs in there and thought, 'Well, this ain't nothing. Anybody can do this.' I just wrote about things that happened. I was having babies and staying at home. I was writing about life," she recalled.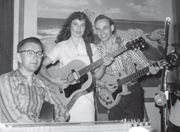 "It seemed like we got worse off as the years went by in Washington. We lived in three different houses there. Who knows, maybe the fact that we seemed to be going downhill is what got Doo thinking about me singing for money. I know this: without Doo and his drive to get a better life, there would have been no Loretta Lynn, country singer."
Doo began pushing her to perform. "Shy isn't the word for what I felt onstage," wrote Loretta. "Terrified is more like it. But Doo came home one day and said he'd got me a job. He'd gone and got me a job singing inside a tavern in Blaine, right on the Canadian border. I'd never been inside a tavern and I'd never sang in public. I was going to be singing with the Penn Brothers and their group The Westerners, with their front man Howard Roedell. I told Doo I didn't want no job singing in front of people. I argued and cried and carried on, but Doo got his way, just like he always did." Those early shows were painful for her. "I sang into the microphone and looked at my feet. After every song, I turned my back to the crowd."
Joyce Olmstead, whose father Howard Roedell was lead singer for The Westerners, recalls those days. "Loretta and the band would practice at my house. They would make tapes and take them to the Bellingham radio stations," says Joyce, who also babysat Loretta's four little kids. "I remember once they had a live broadcast. Loretta would be singing and playing her guitar, dressed in a black and white cowgirl shirt and wearing a white hat." Joyce liked Loretta. "She was really nice. She's down-to-earth and plain out nice, with no pretensions, one of those people who would give you the shirt off her back." Loretta kept in touch with Joyce and her parents for years, visiting when she was in town or sending tickets to her shows. After Howard died, Loretta asked for one of his Westerner band shirts for her museum.
But after a few months with The Westerners, Loretta left the band. "They was tired of paying me my five dollars a show," she reported. "My brother Jack was living in Washington by then, so he played lead guitar while I was on rhythm. Roland Smiley, from The Westerners, came with us on steel guitar. We billed ourselves as Loretta's Trail Blazers and got us a paying job at Bill's Tavern. I had to make some money; after all, me and Doo was paying babysitters. I kept singing in those old dives in Washington because Doo kept making me. I would have been a whole lot happier if he'd got steady work that let me stay home with my kids…but Doo had decided that I was a professional singer."