Loretta Lynn: How the Country Superstar Got Her Start in Washington State
Aug 29, 2015, 6:31 p.m.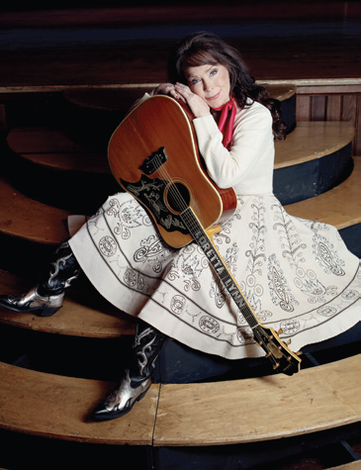 Loretta Lynn's life story is a rags-to-riches tale familiar to fans around the world. She journeyed from the poverty of the Kentucky hills to the backwoods of Washington State and on to Nashville superstardom. To this day, Loretta Lynn maintains an active touring schedule along with her status as an "honest-to-goodness" American icon.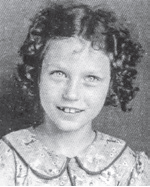 Loretta Lynn charmed her way onstage at the Grand Ole Opry on
the tails of her 1960 debut single, I'm a Honky Tonk Girl, but she actually got her start in the taverns and grange halls of Washington State's northwest corner.
As millions who read her 1976 autobiography or saw its Oscar winning 1980 film treatment are aware, Loretta Lynn is a Coal Miner's Daughter who was raised in dire poverty in Butcher Holler, Kentucky. Butcher Holler was so small that there wasn't so much as a dirt road to serve the remote Appalachian hamlet.
Yet despite the poverty, Lynn was surrounded by love and by music as a child.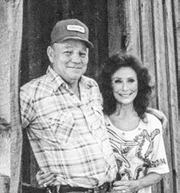 She famously married Oliver "Doolittle" Lynn when she was a barely-schooled child of 13. "Doo" was a 21-year-old war veteran with a reputation as a hell-raiser. Looking for a future that didn't require him to work the mines, Doo found farm work near Custer, Washington. "Doo heard of work in Washington State, where his dad was panning for gold… he decided to go hell or high water," writes Lynn in her 2002 memoir, Still Woman Enough. "Doo had been to Washington when he was younger, and the way he talked it was God's country…where the air is pure." Loretta joined him in 1951, traveling across the country at age 14, seven months pregnant with her first child.
Poverty didn't leave the couple behind when they left Appalachia. She writes of times when Doo would be gone looking for work, "I remember he'd go off for days at a time after we got to Washington, leaving me and my babies alone. Well, one of those times we got down to where we was eating mostly dandelion greens." But she also remembers the kindness and generosity of her neighbors, who helped her out time and time again.
"Before I was singing, I cleaned house; I took in laundry; I cooked for ranch hands; I picked berries. I worked seven days a week. I was a housewife and mother for 15 years before I was an entertainer. And it wasn't like being a housewife today. It was doing hand laundry on a board and cooking on an old coal stove. I grew a garden and canned what I grew."
By 18, she had four children (two more, twins, came along in 1964). Isolated from her family back home and burdened with domestic work, she turned to music for solace.
Doo heard her singing at her chores and declared that she sounded just as good as anyone he heard on the radio. For her 18th birthday, he bought her a $17 guitar and told her to learn how to play it.