Good faith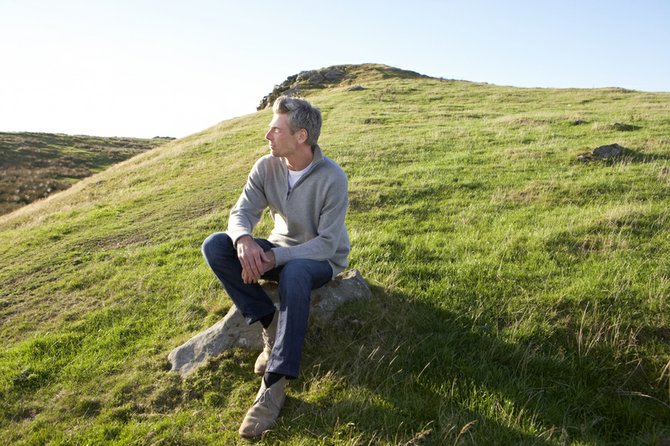 I still recall the moment decades ago that my faith made a U-turn. It wasn't so much a carefully thought-through turnaround as it was a desperate one. And it marked the end of weeks of periodic migraine headaches.
Almost daily I would experience those headaches and they'd bring to a halt whatever I was doing. When they happened during the workday I shut the office door and put my head down on the desk. I wasn't inclined to use medication, and a friend of mine who struggled with the same problem, but who had tried several medications, said they brought him no relief.
Then came a pivotal moment. I was at work and again felt the first signs of pain. This was accompanied by the dread of looking forward to more suffering. At that point a couple of things happened. The first came out of sheer desperation. I silently pleaded for God to help me. I'd done a bit of praying about this trouble before, but to no avail. This time my pleading was a cry for help. Even so, I felt no change at first.
Then came an eye-opening realization: I had more faith in the headache continuing than I did in a divine power to stop it. It was crossroads moment. It wasn't that I lacked faith; it was that I had placed more of it in the flesh than in the Spirit.
The question was: is that where I should leave it? The answer was no. I was familiar with a boatload of Bible stories where people had taken a stand for spiritual power and it prevailed. Although my personal circumstances hardly compared to the parting of the Red Sea or facing a den of hungry lions, it boiled down to a similar choice between spiritual or physical power.
The more I thought about it the more I became convinced that spiritual power must be superior. It seemed rather obvious, actually, as I took into account the vastness and permanence of moral and spiritual resources that must be beneficial and that had to be there where I was—all the love, the goodness, the care, the serenity, the authority. There was no limit to them. If this divine presence is real and operating, I figured, then the flesh doesn't have the upper hand as I had believed it did. My faith could be anchored in the fact that I was free to discover an underlying spiritual nature of existence, and to comprehend what this divine Principle is imparting to everyone about reality and their actual being.
Within a half-minute I noticed the headache was vanishing. It was so surprising to me initially that I started shaking my head back-and-forth out of disbelief! Sure enough the migraine stopped, and never returned. That was thirty years ago. The experience still stands out as a key moment when, for me, the believed superiority of "the flesh" began to lose ground to a more spiritual understanding of life.
Over time I've learned that the broader implications of such an experience are significant.