Imprisoned!
This year marks the 70th anniversary of the Japanese-American internment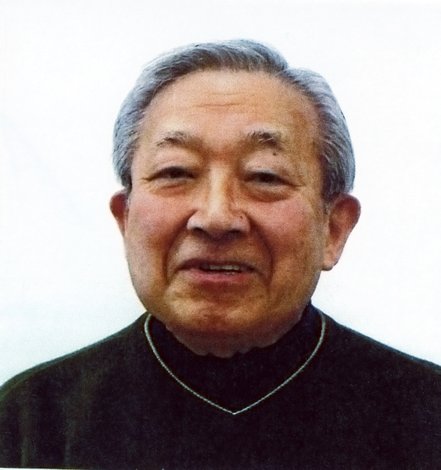 On March 12, 1942, headlines in Seattle's North American Times read: EVACUATION OF JAPANESE DUE WITHIN 10 DAYS.
For 13-year-old Yukio Tazuma, evacuation from his home in Seattle to Camp Harmony at the Puyallup Fairgrounds, was an adventure.
"I guess I was very tolerant (and ignorant) thinking this was like going out on a long camping trip…no school, playing pinochle and ping pong all day!" recalls Yukio.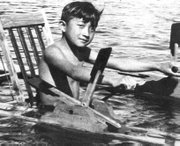 However, Yukio remembers his dad and oldest brother, Elmer, discussing at breakfast, what to do with their dime store. Have a 50 percent discount sale? Pack all merchandise into storage for how long, at what cost? Move the merchandise to a new store some place inland at the risk of encountering racial violence, injury? Sell the store at any price?
"My conservative dad chose the last idea and got 10 percent of the store's value."
Yukio and his family joined 7000 other Japanese-American families that day.
"My folks, three brothers and I carried one suitcase each," says Yukio.
The family walked two blocks from their Seattle rental house on 12th Avenue South. Bags were loaded onto trucks while inmates boarded buses and escorted by the military to the Puyallup Fairgrounds.
"We were enclosed within a barbed wire fence with armed sentry guards along the fence perimeter preventing our escape," says Yukio.
His family was assigned to one room within a barrack; they ate in a large mess hall, used communal toilets and wash rooms, and crossed muddy fields to get from barrack to barrack.
Yukio notes, "Impossible to walk on without boots! - - But who came prepared with boots?"
He adds, "Two months later, we were herded onto trains headed to the Minidoka concentration camp in Idaho."
Prompted by the Japanese attack on Pearl Harbor on December 7, 1941, President Franklin D. Roosevelt issued Executive Order 9066 on February 19, 1942, ordering the internment of all Japanese Americans. Approximately 120,000 people would be imprisoned in camps mostly in the west - California, Colorado, Wyoming, Utah, Idaho, and also Arkansas. Ten thousand people were housed at Camp Minidoka in Hunt, Idaho.
Yukio says of his Minidoka adventure, "In my youthful, naïve optimism, I was still able to maintain a positive, adventurous outlook on our new life in Idaho."
The sand blew in the strong winds, covering everything and everyone.
"So what...just cover your face and run for cover!" says Yukio, adding, "If you're young and irresponsible, this was sort of a new fun."
During stifling hot summers, "We had fun swimming every day in the man-made canal, which ran adjacent to the camp. After a drowning accident, two swimming holes were dug, and euphemistically called pools. They were just mud holes, and after one filthy use, we happily returned to the clean water of the canal."
In freezing cold winters, "We had fun ice skating every day on the now frozen canal. It was free and within walking distance."
He added, "One time, I went skating late in the evening so that I would have the ice entirely to myself."