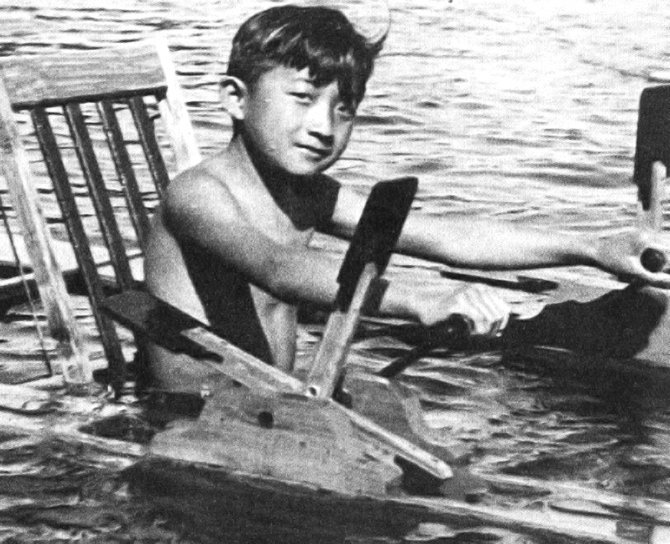 At first the internment seemed like a grand adventure to 13-year-old Yukio. This photo was taken at Shadow Lake when he was 9
Stories this photo appears in:

This year marks the 70th anniversary of the Japanese-American internment
On March 12, 1942, headlines in Seattle's North American Times read: EVACUATION OF JAPANESE DUE WITHIN 10 DAYS. For 13-year-old Yukio Tazuma, evacuation from his home in Seattle to Camp Harmony at the Puyallup Fairgrounds, was an adventure.