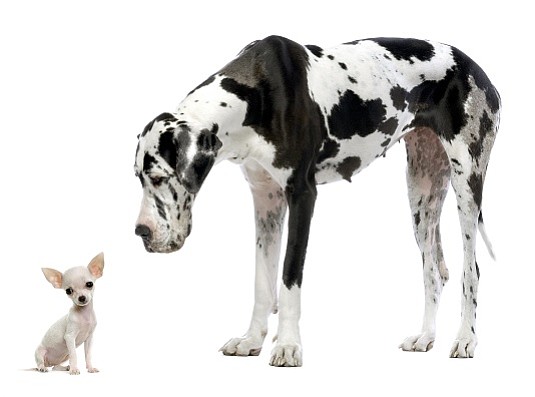 Promislow's interest in using dogs as a model of aging was sparked when he saw a photo of a tiny Chihuahua with a giant Great Dane
Stories this photo appears in:

UW scientists investigate how to slow down the aging process
Drs. Daniel Promislow and Matt Kaeberlein are professors at the University of Washington involved in the study of aging. They also happen to share a love of dogs.