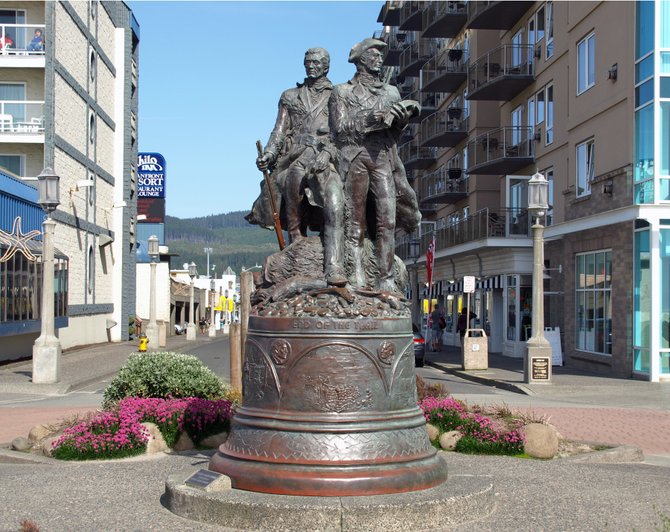 A bronze statue of Lewis and Clark stands near the beach in Seaside, Oregon. (front view)
Stories this photo appears in:

Lewis and Clark traveled more than 4,000 miles searching for a water route that would span the American west. Where did they end up? On a small stretch of sand near Seaside, Oregon, 80 miles west of Portland.