Nursing Home Closures
May 2, 2022 at 11:19 a.m.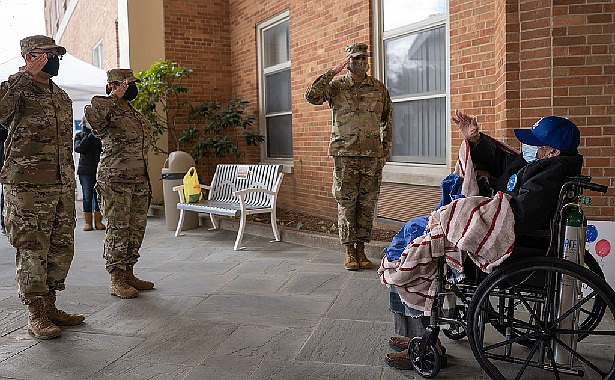 ---
The American Health Care Association and National Center for Assisted Living (AHCA/NCAL) released a new
report
today highlighting data that shows the growing number of nursing home closures since 2015, as well as projected closings in the months ahead. The report reinforces urgent calls for solutions to address the devastating effects of the COVID-19 pandemic and a historic workforce crisis.
Key findings from the report include:
More than 1,000 nursing homes have closed since 2015, including 776 closures before the pandemic and 327 closures during the pandemic.
Since 2015, nearly 45,000 nursing home residents have been displaced due to closures.
More than 400 nursing homes are projected to close in 2022 based on current financials.
Analyzing federal data, the AHCA/NCAL report found nursing homes that close tend to be smaller facilities in urban settings where the majority of residents rely on Medicaid. During the pandemic, nearly half of nursing homes that closed received 4 or 5-Star ratings from the Centers for Medicare and Medicaid Services (CMS), more than one-quarter were in rural communities, and an increasing proportion were not-for-profit.
Federal policymakers are considering potential cuts to nursing homes in 2022, such as a reduction to Medicare payments and ending the public health emergency (PHE), which offers enhanced Medicaid funding. The report also includes highlights from a recent financial study conducted by CLA (CliftonLarsenAllen), which forecasts what these cuts would mean for nursing homes, their residents, and their communities.
CLA projects that if Medicare is cut by five percent and Medicaid PHE funding ends in 2022:
33-38 percent of nursing homes would be considered at financial risk.
32-40 percent of residents (as many as 417,000 residents) would be living in nursing homes considered at financial risk.
68 percent of U.S. counties would be home to nursing homes considered at financial risk.
The pandemic has exacerbated longstanding financial and workforce challenges facing the long-term care industry, pushing many facilities to the brink of closure. Nursing homes will continue to struggle and close for good unless policymakers prioritize long term care for meaningful resources and support.
"Every closure is like a family being broken apart, with the lives of residents, staff and their families impacted in the process," said Mark Parkinson, president and CEO of AHCA/NCAL. "With hundreds of nursing home closures looming now and thousands more anticipated if government funding is cut, state and federal policymakers need to step up to support our social safety net. We need to do better than just keep nursing home doors open—we need to make significant investments to better support our frontline caregivers and transform facilities for a growing elderly population."
The full Nursing Home Closures report is available HERE.
The American Health Care Association and National Center for Assisted Living (AHCA/NCAL) represents more than 14,000 non-profit and proprietary skilled nursing centers, assisted living communities, sub-acute centers and homes for individuals with intellectual and development disabilities. By delivering solutions for quality care, AHCA/NCAL aims to improve the lives of the millions of frail, elderly and individuals with disabilities who receive long term or post-acute care in our member facilities each day. For more information, please visit www.ahcancal.org or www.ncal.org.