On September 11, 2001, I Became an Archivist
20th Anniversary of 9/11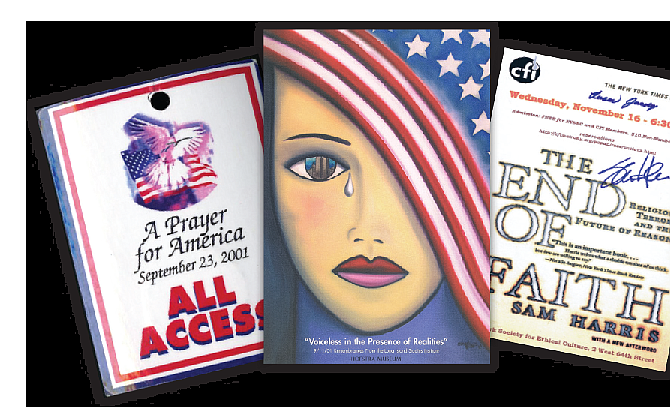 I used to do event videos in New York City. It was an amazing experience.

My role as an archivist started at my second C-SPAN assignment in 1997. On President's Day, a coworker and I had the task of covering actor Barry Bostwick reading letters written by George Washington. Bostwick was chosen because he had
played the president on television.

After the program was over, I obtained Bostwick's autograph on an official event program. It had been so easy, I immediately decided to document my entire video career in the same manner—by collecting event ephemera and obtaining the autographs of the participants. 

I followed that acquisition with: AIDS activist Mary Fisher at an Occupation Therapy Convocation and Awards ceremony: Israel statesman Abba Eban when he spoke about his book, For the Next Century at the Carnegie Council; activist and comedian Dick Gregory when he appeared at a Hospital Union luncheon; and William F. Buckley at a talk about his book, Nearer My God at the Women's National Republican Club. 
Ending the collecting effort in 2013, the archive consists of over 2000 event materials and hundreds of autographs.

But on September 11, 2001, I decided to document the historic event in a way no one else would. How? In two different ways. I got the idea for the collecting effort after picking up a discarded ATM receipt on the evening of 9/11.There were dozens on the floor below two ATM machines in a hallway at Columbia University Medical Center. It read, 'TRANSACTION DENIED' and '9/11/01' and I immediately said to myself, "This little piece of paper is history." I then noticed one of many fliers that someone had taped on the wall calling for blood, batteries and other supplies, and got the idea to gather paper ephemera that would show how the city reacted to the terrorist attacks. That archive encompasses 4,000 pieces of paper ephemera.

Then, after I exhibited my collection in Connecticut, Queens and Manhattan, I gave talks about it and received a lot of attention from the news media. The content developers of the future 9/11 Museum saw my collection and acquired it.

I also chose to video document 9/11-related events. Some of my first video assignments after 9/11 placed me at the United Nations covering foreign dignitaries at the 2001 General Assembly meeting addressing international terrorism, at the National Foreign Trade Council's 2001 World Trade dinner at the Plaza Hotel featuring remarks from Treasury Secretary Paul O'Neill, and when Vice President Dick Cheney first appeared in public after 9/11 at the Fifty-sixth Annual Alfred E. Smith Dinner.

On my own I visited the city's first post-9/11 Town Hall meeting at the Great Hall at Cooper Union, a candlelight vigil in Maspeth, Queens for 19 firefighters who died on 9/11, and an interfaith prayer service and protest march to Times Square the day the U.S. invaded Afghanistan. Later I videotaped WTC burn victims when they were released from NewYork Presbyterian Hospital/Cornell, and the West Point Military Academy's 2002 graduation where President Bush spoke about a preemptive strike for the first time in public. 
I ended up collecting 1000 event materials at 200 events. The collection became New York City 9/11 aftermath history and—as serious as the topic is—it was loads of fun to collect. ❖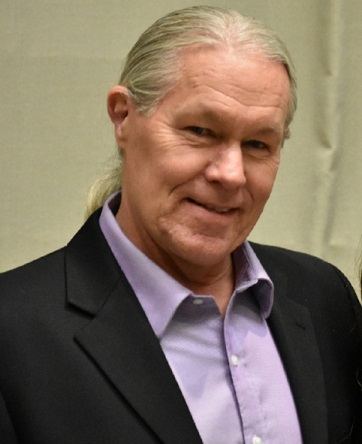 Now retired at age 67, Michael Ragsdale lives in Seattle at Northaven Senior Living. He used to reside in New York City where he was, among other things, C-SPAN's first video journalist. He is currently writing a book about his event video career, which includes 9/11-related events and the Afghanistan and Iraq wars. His book will be a collection of stories including his experiences in sharing his historic 9/11-related archives with New York City, the U.S. and the world.