Are Seniors Still Moving into Retirement Communities During the Pandemic?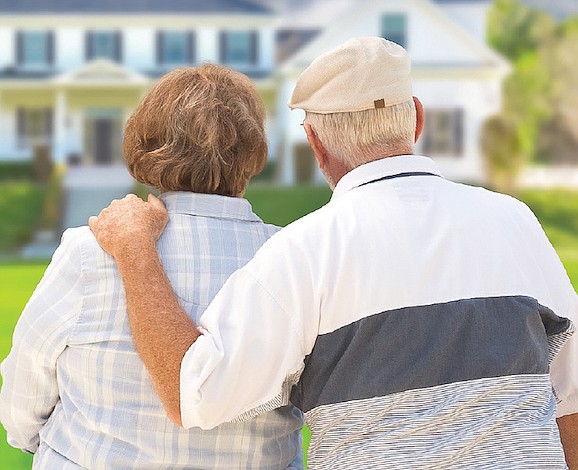 3. Daily cleaning to keep residents safe. In addition to mask wearing and social distancing protocol, facilities are sanitized frequently. Not only does the regular crew clean daily, other staff are wiping everything down several times a day, says Taylor. And, she adds, the community continually works to educate residents and staff on best practices to stay safe.
4. Opportunities for activity and exercise even during shelter-in-place. Whitley writes that senior living communities work diligently to offer opportunities for entertainment and activity, even during these challenging times. One example, instead of bringing in instructors from the outside "we're using a DVD series focused on strength and stretching exercises," reported Taylor. "I've actually noticed more people in the community are exercising more now just to stay busy," she added.
5. Less situational stress and strain, more focus on your relationship with your loved ones. Role reversal, where older adults rely more on their adult children, can cause family strain, writes Whitley. "This is especially true right now, as so many people grapple with coronavirus-related guidance about staying home... In senior living communities, family members are liberated to spend more meaningful, quality time with their older loved one rather than a caregiving role." Taylor reports that family members tell her "how much they appreciate what we do for their loved ones. It's a wonderful feeling knowing that we put the minds of families at ease. They know their loved ones are in good hands during these tough times."
If you are considering moving into a retirement community during the time of coronavirus, NextAvenue.org, a national journalism service for America's booming older population, suggests asking these questions of the communities:
What are your protocols for testing residents and staff for coronavirus?

Are new residents quarantined or tested prior to moving or upon arrival?

Has your facility had COVID-19 cases? What is the infection rate there and how are you communicating with families about it? What is the community's "level" rating, as defined by the State? (Retirement communities might have a lower rating than the surrounding county, depending on how many cases they've recorded within the community.)

What safety protocols are in place to prevent COVID-19 from spreading? For example, how frequently are high-traffic spots such as elevator buttons disinfected, and how has the community dealt with meal service (staggered dining times in the dining rooms to offer social distancing, or meals delivered to rooms, or...)?

What do they do to maintain and support staff? Are there incentives in place to help limit turnover in staffing?

What is the community doing to engage residents? Since many group activities have been put on hold in retirement communities, what creative ways has the community developed to keep residents entertained and active—mentally and physically?
COVID is likely to be with us for quite some time, and major life decisions can't always be put on hold. Living at home brings its own challenges and risks, including the stress of maintaining your own home, isolation from living alone, an increased risk of falls and poor nutrition, or lack of support when you need supplies, your internet or cable goes out, something breaks, or other life challenges pop up.
Perhaps now is not such a bad time to consider the benefits of retirement community living.