Alexa, Keep Me Independent: Can smart speakers act as personal assistants for an aging population?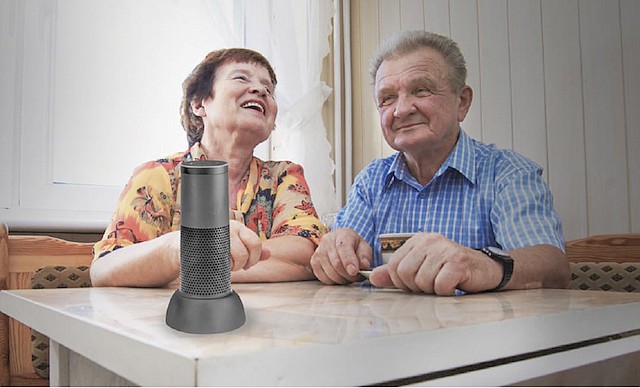 Additionally, speakers won't get tired or frustrated with endless questions from people with dementia. Alexa will just respond in the same chipper voice again and again. For people with limited mobility, smart speakers can be set up to adjust lights, thermostats, electrical outlets and door locks with their voice. This function takes care of simple tasks that cause unnecessary pain for them and lightens the load for their caregiver.
For those who are living in an assisted living facility, smart speakers are still a valuable tool. Residents of Front Porch, a retirement community in California, formed "The Alexa Club" to learn from each other about the smart speaker technology and to socialize. Kari Olson is the innovation officer for Front Porch. She thinks The Alexa Club is a great example of connecting community through technological support. Whether it's an individual living on their own reaching out to their family for help or a group of residents at Front Porch troubleshooting their Alexas together, Olson believes a real value of the smart speakers is the opportunity they create for human connection.
Amazon smart speakers have a few exclusive applications that come in handy. 'Find My Phone' will locate that tricky device that always seems to slip in between the couch cushions. 'Ask MyBuddy' notifies an emergency contact in the event of an accident. This application could mean the difference between receiving help quickly or crawling around on the ground to find a phone in order to call for help. This feature is critical for older adults who live alone.
To listen to a KUOW podcast on this topic, visit kuow.org/stories/primed-season-3-episode-2. To learn more about smart speakers such as the Amazon Echo visit alexaforseniors.net.