Fall meals: slow cooking beans for comfort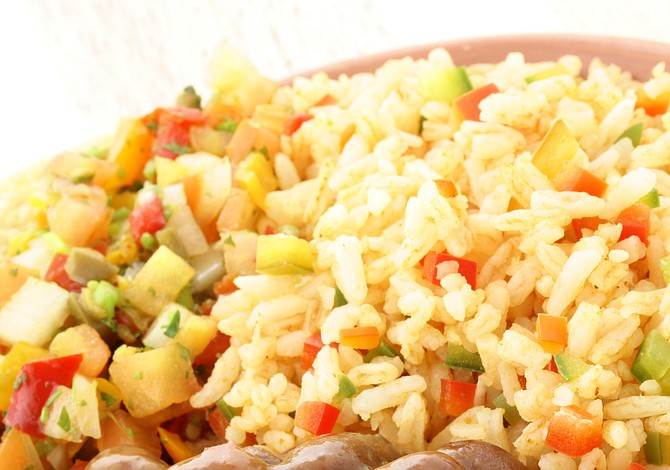 Nothing says fall meals quite like heart-healthy dishes made with beans. They have been the staple carrying people through the cooler months for thousands of years. Slow cooking really develops beans' flavor. If you use dried instead of canned beans, you can avoid lots of unhealthy salt, which is bad for your heart and kidneys.
I have been making the following bean soup for almost 40 years. A recipe from a good friend, it is one of my go-to meals on a cold fall day. A slow cooker makes possible a healthy end-of-day meal of beans.
The second recipe below will brighten up your fall meal with thoughts of sunshine and warm breezes. Whole cumin and coriander seeds give a nutty, earthy flavor to a Mexican bean chalupa.
You can buy packages of mixed beans for soup in most grocery stores, so no need to buy a pound bag of each type. Tailor the kind of beans depending on your preferences. Sometimes I substitute black-eyed peas or heirloom bean varieties, like Appaloosa or Christmas lima beans, available at bulk food stores.
Polly's six-bean soup







½ cup large white beans
½ cup small red beans
½ cup garbanzo beans
½ cup small navy beans
½ cup pinto beans
½ cup cranberry beans
1 large onion
2-3 cloves garlic, minced
3-4 celery stalks, chopped
¼ cup chopped fresh parsley
½ teaspoon red pepper flakes
½ teaspoon black pepper
3-4 cups low-sodium canned diced tomatoes
Put all beans in slow cooker. Add water until it reaches 2 inches beyond the top of the beans. Heat oil in large skillet, add onion, garlic, celery and parsley and cook until onions are golden. Add to slow cooker with red and black pepper. Turn cooker on low and cook about 6-8 hours. When beans are almost tender, add tomatoes. Serves about 8.
Nutritional information (per serving):
Calories: 289, Carbohydrates: 52 grams, Protein: 18 grams, Sodium: 37 milligrams
Mexican bean chalupa



2 pounds pinto beans
1 large onion
2 garlic cloves
1 jalapeno, seeded and diced
2 tablespoons chili powder (or cayenne pepper)
2 tablespoon cumin seed
1 tablespoon coriander seed
1 tablespoon oregano
Low-sodium corn chips or corn tortillas
Toppings: tomato, avocado, cheese, lettuce, hot sauce
Put beans in slow cooker, cover with 2 inches of water. In fry pan, sauté onion, garlic and jalapeno until caramelized. Add spices, cook one minute, or until cumin and coriander seeds start to pop. Add fry pan mixture to slow cooker, cook 6-8 hours. About a half hour before serving, remove lid, turn crockpot up to high and cook until more thickened. Meanwhile, get toppings ready. Serve over corn chips or on corn tortillas and add chopped fresh tomato, avocado, cheese, shredded lettuce and hot sauce. Serves about 8.
[Katy G. Wilkens is a registered dietitian and department head at Northwest Kidney Centers. The National Kidney Foundation Council on Renal Nutrition has honored her with its highest awards: the Susan Knapp Excellence in Education Award and the Joel D. Kopple Award for significant contributions in renal nutrition. See more recipes at www.nwkidney.org.]