The magic of spinach – any time of year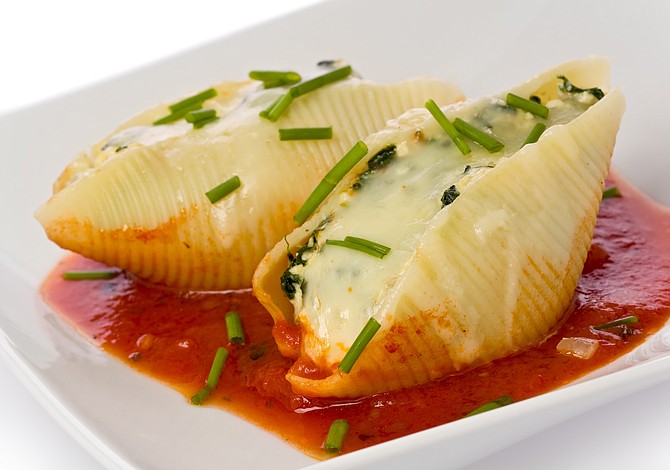 The great thing about spinach is you can use it year-round. In the summer I plant different kinds of this versatile vegetable, which is chock full of nutrients like potassium, folic acid, vitamin E, K and A, as well as lots of trace minerals. Eating more potassium will help control blood pressure and keep your heart and kidneys healthy. Contrary to popular opinion, spinach is not high in iron or calcium, and the small amounts it does have are not absorbed in the body.
Whether you pick it from your garden in the summer or get it at the store in the fall and winter, spinach is nice to use fresh in salads and smoothies, and cooked in egg dishes, stir fries, pasta dishes or even sweet or savory spinach pies.
Spinach and Strawberry Salad
1-2 cups strawberries
1 bunch fresh spinach
¼ cup slivered almonds or hazelnuts
¼ cup purple onion, diced
½ cup goat cheese or blue cheese
Balsamic vinegar
Olive oil
Fresh tarragon
Wash and drain fresh spinach. Slice strawberries, sprinkle over spinach. Add onion and nuts. Toss with balsamic vinegar and olive oil. Cut or break cheese into small pieces and sprinkle over salad. Serves 4.
Nutritional information, per serving:
Calories: 184, carbohydrates: 10 g, protein: 8 g, sodium: 155 mg
Spinach-Stuffed Shells
1 package extra-large pasta – seashells or manicotti
1 large carton ricotta cheese
2 eggs, beaten
2 bunches baby spinach
½ cup or so of fresh basil, chopped
Low-sodium tomato sauce, large can
Fresh grated Parmesan cheese
Heat oven to 350 degrees. Start boiling large pot of water for pasta. Add shells and cook only about 4-5 minutes. You want them still stiff enough to hold their shape. Meanwhile, put the baby spinach in a bowl and microwave 2-3 minutes. It should be wilted. Mix together ricotta, cooked spinach, basil and eggs. Rinse pasta in cold water. Using a spoon, fill the shells. Put half of the sauce on the bottom of greased casserole, set shells into it filled side up. Drizzle top with remaining sauce, sprinkle with Parmesan, and bake, uncovered, 30 minutes. Serves 9.
Nutritional information, per serving:
Calories: 269, carbohydrates: 38 g, protein: 14 g, sodium: 100 mg
Sautéed Fresh Spinach
1 tablespoon olive oil
1 cup thin-sliced onion
¼ teaspoon ground turmeric
½ teaspoon sugar
¾ pound (4 cups firmly packed) spinach
1 tablespoon low sodium soy sauce
½ cup white wine or rice vinegar
¼- ½ teaspoon sesame oil
Sesame seeds
Cut greens into 2-inch-long shreds. Heat oil in wok or large fry pan. Sautee onion until translucent, about 2 minutes. Sprinkle turmeric over onion, let cook another 2 minutes. Add greens, leave lid off for about 5 minutes. Add sugar and cover. Reduce heat and let greens steam in their own juices until tender, 5-8 minutes. (During this time, uncover and turn occasionally. Add a little water if sticking.) With slotted spoon, remove greens, leaving juices in pan. Add soy sauce and wine, and heat liquid to boiling. When it has thickened slightly, remove from pan and pour sauce over greens. Garnish with sesame oil and seeds. Makes 4 servings.
Nutritional information, per serving:
Calories: 58, carbohydrates: 5 g, protein: 1 g, sodium: 151 mg
The information in this column is meant for people who want to keep their kidneys healthy and blood pressure down by following a low-sodium diet. In most cases, except for dialysis patients, a diet high in potassium is thought to help lower high blood pressure. These recipes are not intended for people on dialysis without the supervision of a registered dietitian.
[Katy G. Wilkens is a registered dietitian and department head at Northwest Kidney Centers. The National Kidney Foundation Council on Renal Nutrition has honored her with its highest awards: the Susan Knapp Excellence in Education Award and the Joel D. Kopple Award for significant contributions in renal nutrition. See more recipes at www.nwkidney.org.]