Mom's Day
Sharing Stories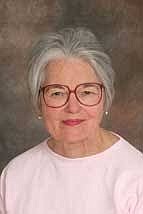 Mom's Day
Lying sprawled across my couch, I was far too ill even to
realize I had children that needed watching…and, needless to say to realize it was Mother's Day.
But my five-year-old son was well aware it was my day to be honored and cherished for all the love I had given him. Brimming with love and pride for his cherished mom, he set out to find the "best gift" he could give me.
Dragging his wagon and toting a Mason canning jar with lid, he ventured out through the nearby woods in search of the best present ever to bring home to a sick mom. Scouring and searching through the trails, he traversed…until he came across the perfect gift.
Voila…there it was, and he captured it in his Mason jar and took it home to his mother, stretched out on the couch with an enormous fever.
"Mommy, mommy I found you a present," he shouted and not only handed her the Mason jar—housing a live garter snake—he took the lid off so the snake could greet her personally.
Do I need to tell you that the garter snake slithering across my fevered body abruptly shocked the fever out of me?
"Ahh…being a Mom, the greatest?!
Martha Reisdorf is a lifelong resident of Washington…born in Tacoma, grew up in Steilacoom, moved to Tacoma in later years, and now resides in Gig Harbor.
SHARING STORIES is a weekly column for and about the 50 plus crowd living in the Puget Sound region. Send your stories and photos to ariele@comcast.net. Tell local or personal stories; discuss concerns around aging and other issues; share solutions, good luck, and reasons to celebrate; poems are fine too. Pieces may be edited or excerpted. We reserve the right to select among pieces. Photos are always a plus and a one-sentence bio is requested (where you live, maybe age or career, retired status, etc.).
SHARING STORIES is featured on www.northwestprimetime.com, the website for Northwest Prime Time, a monthly publication for baby boomers, seniors, retirees, and those contemplating retirement. The newspaper can be found in the greater Seattle area and other Puget Sound locations. For more information, call 206-824-8600 or visit www.northwestprimetime.com. To find other SHARING STORIES articles on this website type "sharing stories" in the search function above.