OH RED VELVET HEART SHAPED BOX—AN ODE TO TIME
Sharing Stories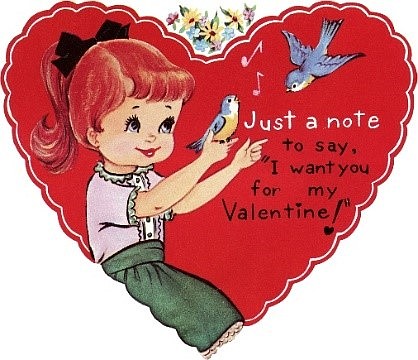 OH RED VELVET HEART SHAPED BOX—AN ODE TO TIME


Oh, red velvet heart shaped box, hiding—cornered
in the linen closet. Your silenced whisperings
resemble faded lipstick, retelling secret stories
between time-worn red satin sheets, lying under
an emptied heart. Exposed dusty waterbed memories,

tidal waves roar in the glowing spotlight of discovery.
Oh, red velvet heart shaped box, aroma—past flavors
savored in chocolate covered coconut—exotic
dreams, traveler in timeless adventures—recall
giggling fun. Balancing your velvet lid at an eye
covering angle, searching for silk ribbons, tying

into bows beneath a smile—royalty at a wedding.
Oh, red velvet heart shaped box, memories—hold
pressed roses, petals curled, giving a crisp note
time is a parade of days orbiting the sun, moon
phases. Quarter-century older, recall slick satin
sheets rolling a sea of change, waving a
waterbed trap; emptied shell. Presto—queen box-springs.
Oh, red velvet heart shaped box, card—signed
an eternity ago, feeling like yesterday. Childlike
excitement seeing a special signature. Oh,
first grade Valentine's Day secret crush, hand cards
to classroom friends—pictured apple for teacher.
Valentine memories, a petrified forest of time.
April Ryan is a retired Seattle bus driver and poet alchemist.
SHARING STORIES is a weekly column for and about the 50 plus crowd living in the Puget Sound region. Send your stories and photos to ariele@comcast.net. Tell local or personal stories; discuss concerns around aging and other issues; share solutions, good luck, and reasons to celebrate; poems are fine too. Pieces may be edited or excerpted. We reserve the right to select among pieces. Photos are always a plus and a one-sentence bio is requested (where you live, maybe age or career, retired status, etc.).
SHARING STORIES is featured on www.northwestprimetime.com, the website for Northwest Prime Time, a monthly publication for baby boomers, seniors, retirees, and those contemplating retirement. The newspaper can be found in the greater Seattle area and other Puget Sound locations. For more information, call 206-824-8600 or visit www.northwestprimetime.com. To find other SHARING STORIES articles on this website type "sharing stories" in the search function above.