A Thousand Words Worth
Washington authors tell Northwest stories through historic rtifacts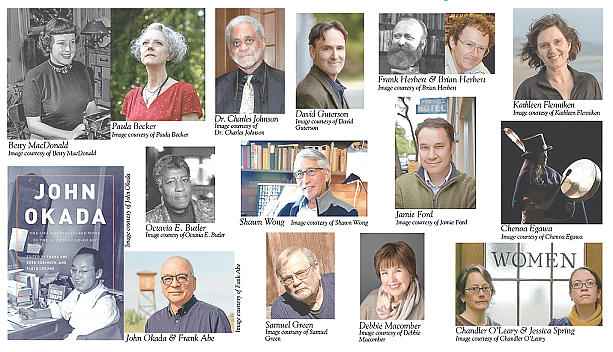 What happens when you bring creative writers into a building filled with tens of thousands of historic artifacts and ask them to pick a few objects?
The Washington State Historical Society did just that. The resulting exhibition is lively and nostalgic, as if your favorite bookstore befriended your Great Grandma's attic. A Thousand Words' Worth: Washington Authors Tell Stories With Objects runs through August 24 at the Washington State History Museum in Tacoma.
"We invited a group of well-loved authors with diverse voices from around the state to dive into our collections. We asked them to select objects to tell stories with," said the museum's audience engagement director Mary Mikel Stump.
"Many of these objects would not necessarily be shown together in a traditional exhibition," added lead curator Gwen Whiting. "A Thousand Words Worth is more like a library, where we invite visitors to consider each author's display as a book. Metaphorically, you can pull one off the shelf and take some time to read the objects. We hope visitors will make connections between the author's selections and their own experiences of Washington."
Historic artifacts, ephemera and images hold significance and embody our state's history; that is one reason the museum seeks to preserve them. The thirteen selected authors, including interpreters on behalf of late authors, selected objects that resonated for them to create unique, meaningful vignettes. The authors for this project have lived in Washington State and represent a diverse variety of genres and cultures. Their work was significantly influenced by this place or has had a literary influence in our region. The authors include: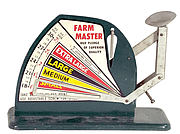 Betty MacDonald is best known as the author of the humorous memoir set on the Olympic Peninsula, The Egg and I, which topped the national bestseller list in 1945 and inspired a film. As a young bride, MacDonald moved with her husband to a farm near Port Townsend which lacked plumbing and electricity – it was the setting of her most famous book (written after she moved with her second husband to Vashon Island). MacDonald also wrote the Mrs. Piggle-Wiggle series of children's books. MacDonald's contribution to the exhibit is interpreted by Paula Becker, who wrote a biography of MacDonald, Looking For Betty MacDonald: The Egg, The Plague, Mrs. Piggle-Wiggle and I.
Octavia E. Butler was a renowned Black American author. She was the first science fiction writer to receive a MacArthur "Genius" Grant; she also received the PEN Lifetime Achievement Award and multiple Hugo and Nebula Awards. Born in Pasadena in 1947, Butler was raised by her mother and grandmother. As she struggled to achieve success as a writer, she woke at 2am every day to write, and then left for work including jobs as a telemarketer, potato chip inspector and dishwasher. Butler spent the last years of her life in Lake Forest Park, where she penned her final novel, Fledgling.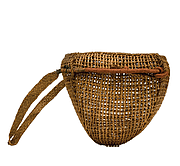 Chenoa Egawa is Coast Salish of the Lummi and S'Kallam Nations of Washington State. She is a ceremonial leader, singer, speaker, environmental activist, writer and artist. She has long been active in work for indigenous peoples, children and the environment. For over 20 years, she worked in Washington State schools to create programs that integrate Native American culture and history, often teaching through song and storytelling. Egawa has served as host of two Native news television programs.