Is It Time to Move?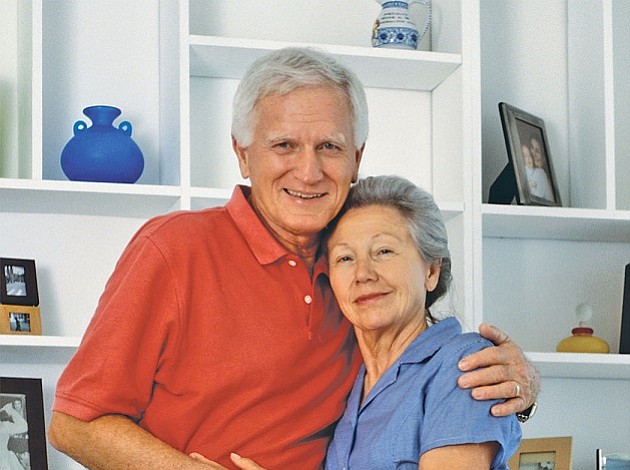 Whether it's living closer to family, downsizing to a more manageable residence or addressing health and safety concerns, many factors can contribute to a move to senior housing. Whatever the reasons behind the move, it can be difficult for aging adults to decide that it's time to make a change.
Residents of senior living communities were asked about the challenges that influenced their move into senior housing. These influences include:
· Friendship. Some residents realized it was time to move because they needed companionship and they found the built-in social circle offered by senior living communities appealing.
· Family. Some moved to give their children peace of mind about their safety or to be in closer proximity to family members.
· Care. For others, struggles with finding quality health care and assistance with home maintenance led them to seek out community living.
The best time to plan your move into a retirement or assisted living community is before something happens that requires a move.
That is the advice of Senior Housing Solutions (SHS), a company helping seniors find housing options. " 'I'm not ready to move,' is a mantra that I hear in my sleep," reports an advisor at SHS. What is interesting, the report states, is that most people, including those who seem most opposed, often will tell you that moving was the best decision. Many also say that they wish they had made the decision to move sooner. "If you wait for something to occur before deciding to do something, you have waited too long," states an SHS representative. "If you need care, you may be in no condition to move. Crisis decisions are usually not the best ones."
The Huffington Post published an article by Ann Brenoff entitled Retirement Communities: The 7 Things you Should Ask. "Vowing to never retire to an age-segregated retirement community is akin to the '60s pledge of never trusting anyone older than 30: It's something you say when you are younger and can't imagine ever doing it. And then one day you wake up and you've turned into the person you vowed never to trust – or in the case of post 50s, you wake up trying to figure out the difference between Leisure World and Sun City. The idea that if you've seen one retirement community, you've seen them all is far from the truth." The article suggests that you consider the following questions as you begin your search:
Are you looking for bingo or competitive pickleball? In other words, evaluate the programs at the community you are considering to make sure they fit your lifestyle.

Is this a place you'll find friends "with the same major?" Spend some time to learn if there are other residents at the community who seem compatible and share your interests.

Are you looking for love in all the wrong places? Sometimes the first time people consider a retirement community is when they find themselves spouse-less. Not a bad idea, but don't enter the community because you think you'll find your soul mate there. What you will find is plenty of opportunities for socializing.

Will you grow old or stay young here? Studies show that active people are happier and healthier. Consider a community that keeps you engaged with life.

Will your children, grandchildren and greatgrandchildren feel welcome? If visits from the little ones are important to you, make sure the community's policies fit your plans for hosting family visits.

Is the bottom line the bottom line? It's important to know everything that's included in your monthly dues. "The devil is in the details."

Are you planning for today and ignoring tomorrow? "While your immediate concern may be whether you will be able to maintain an active lifestyle, can you age in place?"
Even if you are not ready for a move, researching your options makes sense. If you find that perfect place, there may be a waiting list. If you're not on the list, your perfect place may not be available when it IS time to move