Nellie Cornish
How one woman staked a claim for art in Seattle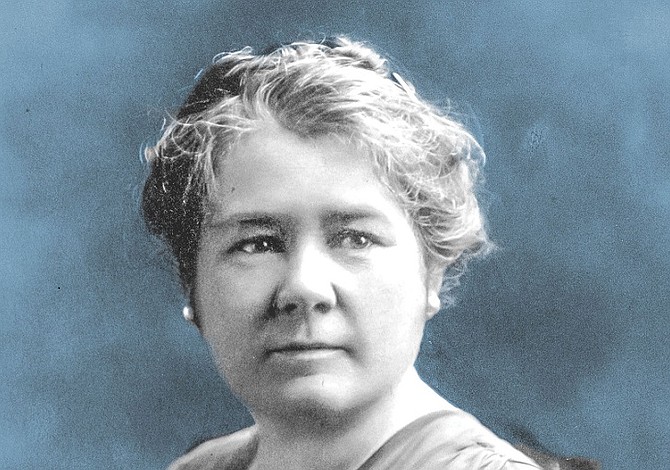 When Nellie Cornish arrived in Seattle in 1900, she was a 24-year-old piano teacher looking to make a living in a city that was more hospitable to Gold Rush prospectors than it was to the fine arts.
More than a century later, the school she founded – Cornish College of the Arts – has educated generations of aspiring artists and helped Seattle build an international reputation as a center for the arts. The city is known for everything from a thriving popular music industry to its innovative contemporary dance scene.
Cornish College visual arts librarian Bridget Nowlin talks about the school's founder as if she was still alive.
"She's five-foot-three, round and plump," Nowlin says. "I talk to her on a regular basis and chat about what's going on here."
Nellie Cornish didn't look much like a radical arts educator, judging by her photos. But she founded a school that is now an accredited, multidisciplinary arts college that offers Bachelor's degrees in theater, dance, stage production, music and more.
Cornish College's roots are far more modest; it began as a music school for children.
Nellie Cornish's arts education career began during her teenage years in Blaine, Washington. According to Cornish College media specialist Mark Bocek, who has studied Nellie Cornish's life and legacy, she didn't have much formal training.
But Cornish had plenty of moxie.
"She noticed one of the girls giving piano lessons in a church basement for 25 cents an hour," Bocek says. "She said, 'I'm better than her,' and started going door-to-door asking if people wanted to take piano with her for 50 cents."
Not long after Cornish arrived in Seattle and set up shop, she realized she wanted to do more than teach children how to bang out tunes; she was interested in molding them into artists.
The problem was, Cornish didn't really know how to do that. So, she left town to further her music education studies, first in Boston then in Los Angeles.
According to Bocek, Cornish was highly influenced by the theories of progressive educator John Dewey and his disciple Calvin Brainerd Cady. They believed that every child, regardless of income or race, deserved a well-rounded education that included the arts. These were radical ideas, but Cornish embraced them.
In 1914, she returned to Seattle to set up a school based on those principles.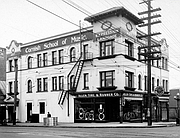 "She was able to contact a real estate agent to say, 'I'm starting a school, find me a building,'" says Bocek. "So when she stepped off the steamer, she was able to — after stopping for tea — march up the hill to found the Cornish School on November 14, 1914."
The building that housed the original school still stands on the corner of Broadway and Pine in Seattle's Capitol Hill neighborhood, kitty-corner from Seattle Central College. The area is still a dense cultural center; 12th Avenue Arts, Velocity Dance Center and the Elliott Bay Book Company are all within a couple of blocks.