Age-Friendly Discussion Groups
Civic Participation: From Elections to Engagement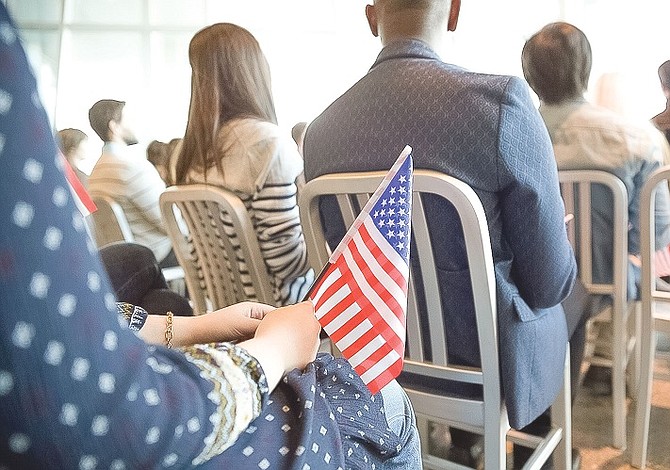 This article is brought to you by AARP Washington
The ongoing Age-Friendly Discussion Groups project brings you topics of interest to older adults. We look forward to hearing from your group.
An age-friendly community encourages older people to take an active role in the local political and civic participation process. Taking a cue from the slogan "No decision about us; without us," AARP's livable community program requires cities and counties to establish ways in which citizen advocates and people age 50 and older can participate in city government.
While older adults want to participate in civic functions, some feel there are barriers to participation. Possible solutions include reserving seats for older adults, offering transportation and improving accessibility at meetings and events – one example is providing captioning and other aids for the hearing-impaired.
Voting is one of our most obvious and essential civic duties. As a vote-by-mail state, Washington has already safeguarded the ability to cast ballots even for those with limited mobility. The future of Medicare and Social Security are high priorities during this midterm election. More than one million Washingtonians rely on Medicare for health security. Nearly 1.3 million receive Social Security in the Evergreen State to protect families against the loss of income caused by retirement, disability or death.
Keeping Medicare and Social Security strong and solvent for current and future generations is too important to be lost in the noise of campaign season. Stay informed by visiting www.aarp.org/wa or calling 206-517-9358 to learn about upcoming candidate forums, town halls and other public events.
Voting isn't the only way to be civically engaged. There are avenues closer to home that benefit from resident participation. Applying to be a community representative, attending local council and commission meetings, or programs that teach residents how to approach elected officials about important priorities are some options to become more involved in community decisions.
Dedicated residents participate on boards and commissions in communities across the northwest, including Lakewood.
"The city of Lakewood was founded by a grassroots effort of engaged citizens who wanted more control over their future," said Lakewood Mayor Don Anderson. "City leaders prioritize citizen involvement through 11 advisory boards and commissions. Volunteers who serve provide valuable insights to the City Council, allow us to meet the needs of our community and maintain an engaged citizenry."
Citizens volunteer their time to inform and guide the Lakewood City Council on a wide range of issues including the city's Landmarks and Heritage Advisory Board, which focuses on preserving Lakewood's rich history; the Community Services Advisory Board which helps ensure that state and federal funding is properly allocated to local organizations focused on meeting housing and social service needs in the community. Visit www.cityoflakewood.us/city-council/advisory-boards or call 253-589-2489 for details.
Some cities are actively empowering their community residents. The City of Tacoma has established eight Neighborhood Councils. The program creates an environment and infrastructure in which residents, property owners, businesses and employees have the opportunity to raise issues and recommend plans of action. Each council is an independent, non-profit organization that promotes citizen-based efforts for neighborhood improvement. Call 253-591-5384 to inquire about the program.