"Tigers"
Sharing Stories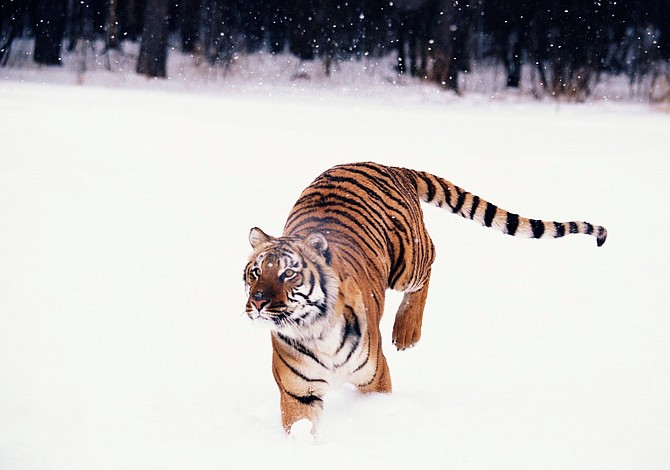 "Tigers"
Some tigers sleep
in bottles or cages.
Some tigers creep,
slink the wall, afraid.
Ferocious roaring,
some are angry.
Happy tigers stretch,
and play,
yawn and roll.
Some on leash
live to please.
Some tigers growl,
unhappy.
My tiger prowls,
hips shifting,
tail switching,
big soft paws
with flexing claws,
alert eyes,
tensing thighs,
she pounces.
On the loose,
our truce, a golden thread
between her teeth.
Ariele M. Huff
Ariele Huff is the host of Sharing Stories, writes Writing Corner, collects poems for Poetry Corner, teaches numerous online classes, edits poetry/articles/books, and leads writing groups. Contact her at ariele@comcast.net.
SHARING STORIES is a weekly column for and about the 50 plus crowd living in the Puget Sound region. Send your stories and photos to ariele@comcast.net. Tell local or personal stories; discuss concerns around aging and other issues; share solutions, good luck, and reasons to celebrate; poems are fine too. Pieces may be edited or excerpted. We reserve the right to select among pieces. Photos are always a plus and a one-sentence bio is requested (where you live, maybe age or career, retired status, etc.).
SHARING STORIES is featured on www.northwestprimetime.com, the website for Northwest Prime Time, a monthly publication for baby boomers, seniors, retirees, and those contemplating retirement. The newspaper can be found in the greater Seattle area and other Puget Sound locations. For more information, call 206-824-8600 or visit www.northwestprimetime.com. To find other SHARING STORIES articles on this website type "sharing stories" in the search function above.