Age-Friendly Discussion Groups
Access to Age-Friendly Community and Health Services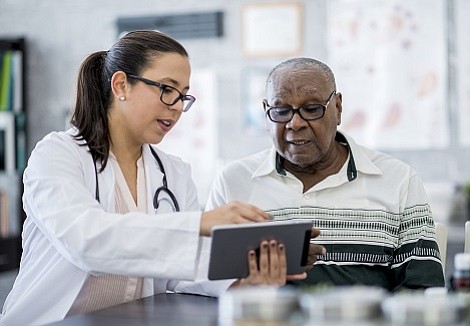 CONTACT US!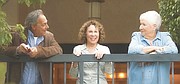 GRAND PRIZE! Winners of the Grand Prize drawing for participating in our Age-Friendly Discussion Groups project (awarded at the end of the year) will enjoy an exclusive Seattle-area premiere of Sy Rosen's short film, The Matchmaker at their discussion group's meeting place. The film is based on one of longtime Hollywood writer Sy's Northwest Prime Time columns. Sy will be available to speak directly to your group, answer questions about the film and his humorous take on aging. Grand Prize winners and those selected from our monthly drawing will also receive a $100 gift card to Starbucks, so you can splurge on coffee and treats for your next discussion group meeting. No cost to participate; limit one entry per month per group – details below.
Don't have your own group? You are invited to participate in monthly Kitchen Table Talks. On November 20 from 1–2pm, Age Friendly Seattle will host another lively monthly conversation about age-friendly communities. This discussion opportunity is open to all. You can call in from anywhere: 206-386-1200 or toll-free 1-844-386-1200 (when prompted, enter code 6962239) or visit www.tinyurl.com/KTTnovember (when prompted, enter code 6962239). For additional information, visit www.seattle.gov/agefriendly/events or, if you have questions about this event ahead of time, call 206-386-1521.
We want your feedback! We encourage groups to provide input on this ongoing project:
• Snap a photo of your group and post it or any comments/questions on AARP Washington's Facebook page at www.Facebook.com/AARPWA/groups;
• email your comments /questions to editor@northwestprimetime.com;
• call Northwest Prime Time at 206-824-8600;
• mail us a note: Northwest Prime Time, PO Box 13647, Seattle WA 98198.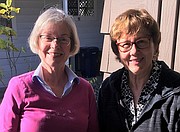 PRIZES! Each group that contacts Northwest Prime Time by email, phone or U.S. mail will be entered to win a $100 gift card to Starbucks and will also automatically be entered to win the Grand Prize. We look forward to hearing from your group!
Northwest Prime Time thanks the sponsors of the Age-Friendly Discussion Groups project:
AARP Washington
King County Library System
Aging and Disability Services – Area Agency on Aging for Seattle and King County
Age Friendly Seattle