Age-Friendly Discussion Groups
Access to Age-Friendly Community and Health Services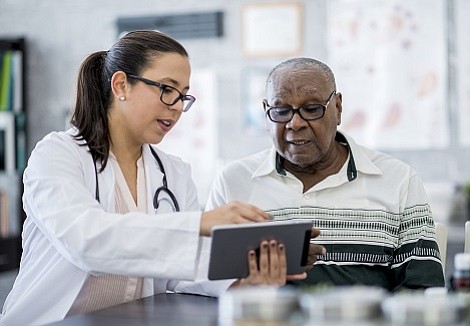 This article is brought to you by Age Friendly Seattle
All of us need access to food, shelter, clean air and water, and health services—age-appropriate screenings, immunizations, and information from caring and knowledgeable service providers. For many, the need for age-friendly community and health services increases with advancing age.


Where to turn for help When you have a question about aging, disability, caregiving or a related topic, who do you ask? Who do you contact when needs change suddenly, due to an accident or a financial or health crisis? To quote the Ghostbusters song, "who you gonna call?" A very good answer is this: Community Living Connections.
Across the nation, Area Agencies on Aging coordinate aging network services, including telephone and in-person information and referral services. Each service helps adults of all ages, abilities and income levels, their caregivers and families get the home and community supports and services they need at the right time, in the right place. Your call is answered by a professional and is confidential and free of charge.
King County offers Community Living Connections (1-844-348-5464) while Snohomish County offers Homage (1-800-422-2024) and Pierce County has an Aging & Disability Resource Center (1-800-562-0332). For other areas across Washington state, visit https://bit.ly/1Sa1ZLT.
Your local library is also stocked with books and resources to help navigate all stages of life including our later years. Check out www.kcls.org/browse/50, www.spl.org and your local library for more.
It's important to remember that help is available—at no cost to you—and sometimes even a little bit of help makes a world of difference. You don't even need to be able to define the problem— just make the call. Community Living Connections can help.
Helping primary care providers understand aging issues
Most adults visit a primary care physician at least once a year. On average, people age 65 and older see doctors 12 times per year—evidence that our relationships with physicians are important.
Nationally, there is a shortage of geriatricians—physicians who specialize in the care of older people. There are news stories each year about geriatric fellowship programs that go unfilled. One reason appears to be that geriatricians earn less than other specialists.
Other physicians need to be equipped to address the needs of older people. Unfortunately, most physicians receive little training in geriatrics. The University of Washington's Northwest Geriatrics Workforce Enhancement Center is working to change that. Two Area Agencies on Aging in Washington (King County and Southwest) provide liaisons that connect primary care physicians with community service providers who are experts on aging issues. Partnerships are growing.
Clinics and hospitals that meet ADA accessibility requirements still may not be age- or disability-friendly. Many physicians and others would benefit from disability etiquette training so that patients who are hard of hearing, have low vision and/or need a different form of communication can get the information they need. Tips include better eye contact, slower rate of speech, large print, time and patience. Training and fact sheets are available through the Northwest ADA Center (nwadacenter.org).