The Northwest's Own Sally Jewell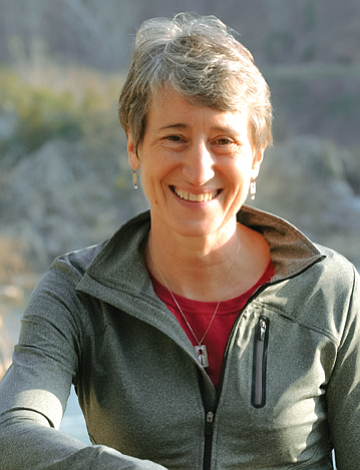 Although Sally Jewell was born in London, the Pacific Northwest can still claim her as a home-grown success story. She was three when her anesthesiologist father, Peter Roffey, moved the family to the Seattle area in 1959 for a fellowship at the University of Washington.
Jewell, who would go on to lead REI and then serve as U.S. Secretary of the Interior from 2013 to 2017, learned to love the outdoors from a young age.
The entire Roffey family hiked, sailed and camped throughout the Northwest. Several members of the family owned 8-foot wooden sailing dinghies called El Toros, made by the Smith brothers boat builders on Samish Island.
"Boat racing dominated our summers for several years," Jewell recalls. "It was really fun and an important part of my childhood. It connected me to the Salish Sea and the waters of the region." While Jewell still has her original El Toro, she also has a sail boat moored on Elliott Bay. "I've been a sailor all my life," she adds.
Jewell also credits her passion for the outdoors to teacher Ladell Black, who took kids on camping trips in Washington each summer. "It really taught me to look at nature in different ways," said Jewell of those profound experiences that started at age nine. "I just wish all children could have those opportunities," she reported in an interview with the University of Washington alumni magazine.
Jewell graduated from Renton High School in 1973. She went on to the University of Washington, graduating with a degree in engineering in 1978. She met her future husband, Warren Jewell, – who also studied engineering – in the dorms.
"We went on our first date on my 18th birthday," says Jewell. "We're coming up on our 40th anniversary."
Warren shared Sally's enthusiasm for the outdoors; much of their courtship included hiking, ski trips and camping. The couple married in 1978—a week after graduating from the University of Washington.
Jewell and her husband accepted positions with Mobil Oil in the Oklahoma oil and gas fields, but soon enough they "desperately missed Seattle." Both Jewells applied for an opening as petroleum engineer at Rainier Bank back home. Sally landed the job.
It was during her time with Rainier Bank that she started volunteering in the community. Jewell helped found the Mountains to Sound Greenway Trust, which protects communities and public lands along the I-90 corridor from Puget Sound across the Cascades. She also served with the National Parks Conservation Association.
After 19 years in banking, Jewell started working for REI, eventually becoming president and CEO of the organization. The outdoor retail giant was a good fit for Jewell, who occasionally commuted by bicycle. "Biking to work seemed strange to bankers," wrote Jewell in a New York Times feature. At REI, she added, it was normal behavior.
The White House came calling in 2008, but "it was a bad time at REI," recalled Jewell of that period during the great recession. "I didn't think I could walk out on the organization."