'Sweet Lou'
Lou Piniella: The man who saved baseball in Seattle
...by Suzanne G. Beyer | Sep 30, 2017, 6:21 p.m.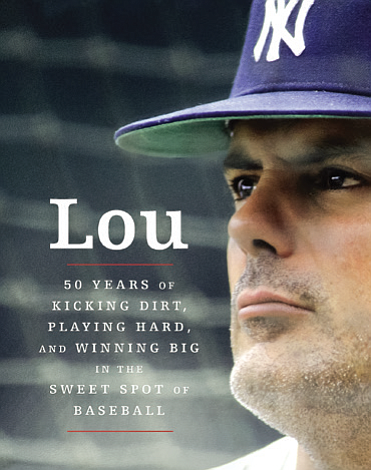 As one long-time season ticket holder says, "Lou had passion for the game. There was great camaraderie there. He was very competitive."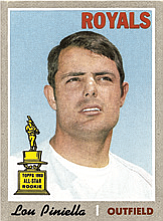 Lou, as player, coach and manager, tallies up 50 years in baseball. For sixteen seasons, he played for the Baltimore Orioles, Cleveland Indians, Kansas City Royals and the New York Yankees. For the Yankees, he also became a hitting coach and manager of the team. In addition to the Seattle Mariners, his resume includes managing the Cincinnati Reds, Tampa Bay Devil Rays and Chicago Cubs. He's won 1835 games in his career, which includes 63 ejections from the game.
So where does all this baseball passion, competitive spirit and occasional "trantruming" come from? The acorn landed close to the tree. His Spanish immigrant parents were both athletes. Dad, Louis, pitched in the Tampa semipro Intersocial League and Mom, Margaret, at 5 ft. 9 in., played center on her high school basketball team, winning all-state honors.
Lou served as bat boy at his Dad's games and watched him get ejected from games while arguing calls with the umpire. Margaret, the most vocal and opinionated at Lou's basketball games, questioned calls made by the referees, right to their face.
Born August 28, 1943, Lou became an outstanding basketball player, following in his mother's footsteps, yet chose his college career in his Dad's game, baseball, at the University of Tampa. The Piniellas spoke Spanish at home, a crowded home including his two uncles and younger brother. His uncles played baseball with him as a child, adding to the knowledge of the game and serving as an inspiration.
Lou, then in his early 20s, telephoned Anita Garcia, Miss Tampa of 1962, to ask her out. The first time, she was busy. The second time he called, she was also busy. He just didn't give Anita enough advanced notice for these dates. A third call went like this, "I just want you to know before you give me an answer, that I play professional ball and in my game, three strikes and you're out. You've got two." They dated in 1966 and married in 1967.
Following Piniella's ten years with the Mariners, Anita was glad to have him back home in Tampa where he managed the Tampa Bay Devil Rays. It was easy to call him and ask his advice, with his not being 3000 miles away in Seattle. It was also easier for Lou to be near family and parents, who were in their later years. Anita had experienced many moves during Lou's career and now they were both happy to return to their Tampa roots. Settled into their life, Anita says, "He's really laid back at home. He doesn't kick dirt in the yard," (even when he has to take out the trash). A calmer Lou likes to golf, fish and play with the grandkids. He also assists the Cincinnati Reds as a special advisor. He and Anita continue to live in Tampa and celebrated 50 years of marriage in April 2017.
'Sweet Lou' hasn't made the Cooperstown Baseball Hall of Fame yet [although Seattle inducted him into the Mariners' Hall of Fame in 2014].
He says, "There are more important things in life than trophies and rings." In the eyes of his family, he is already a Hall of Famer as a husband, father of three children and grandfather of five granddaughters.
Piniella says, "In my mid-70s now, and the ninth inning of my life, I'm winning the game."

MORE INFORMATION
• Since Lou Piniella left Seattle, the Mariners have employed nine different managers. No one has kicked dirt like Lou!
• Information for this article came from various on-line interviews and his 2017 book, "Lou – Fifty Years of Kicking Dirt, Playing Hard, and Winning Big in the Sweet Spot of Baseball" by Lou Piniella and sports writer Bill Madden.