Jean Smart: From Seattle to Hollywood and Back Again
Sep 1, 2017, 8:15 p.m.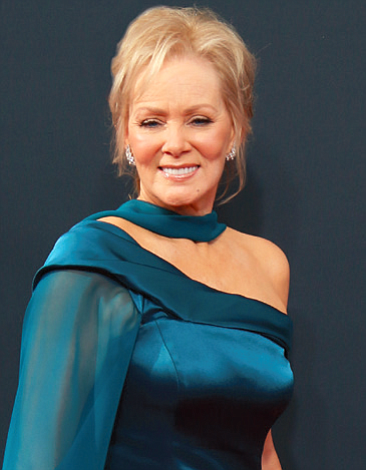 Jean still loves Seattle, and often visits family here. "Oh my gosh, yes, absolutely" she replied when asked if she still has ties in Seattle. "Both of my brothers and their families live there, and my mother lived there until she passed away last year." Jean called Seattle the perfect place, but lamented about not having time to really explore the area anymore. "It's terrible, because when I visit I don't have much time outside spending time with family. Maybe I'll sneak up and not tell anyone, and just go to a museum, a club and especially the Pike Place Market. There's nothing like that place on a nice day. You walk around, get smoked salmon, get a little something Greek, catch a ferry… Seattle is the best of both worlds. It's a cosmopolitan city with great opera, theater, music, comedy. And gorgeous physical locations, the water and mountains. A little less rain would be nice," she joked.
And speaking of family, it turns out the other cast members of Designing Women played a huge role in Jean's current family life. She tells the story of meeting her husband of 30 years, actor Richard Gilliland, who played the love-interest of fellow cast member Annie Potts. "I met him when he was kissing someone else," says Jean with a laugh. She later asked fellow cast member Delta Burke to find out if he was married.
"Naturally, Delta walked up to him and blurted, 'Jean wants to know if you're married.' " In an interview with designingwomenonline.com, Jean revealed that she 'lured' Richard into her dressing room under the flimsy pretext of needing help with a crossword puzzle. Soon, they were talking about marriage, and wed in June 1987 in fellow cast member Dixie Carter's (and her husband Hal Holbrook's) rose garden. Jean and Richard's son, Connor, was born in October of 1989.
The birth of their son was a joyous occasion, but Jean's pregnancy was not without complications. Jean, who was diagnosed with type 1 diabetes at age 13, spoke to Guide to Diabetes magazine about it. "I never paid any attention to the disease, and if I kept on taking it for granted, I could have ended up with very serious kidney or vision problems. It took me getting pregnant to whip me into shape; it's amazing what you'll do for a baby that you won't do for yourself. I stopped smoking, I started eating right…"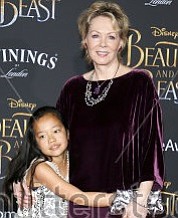 Jean became a mother again in May of 2009 when she and Richard adopted a 10-month-old baby girl from China. "She is incredible," gushes Jean. "And my son is living again at home right now. It's fun to watch them together I was hoping they would be a little closer in age, but the adoption process took so long," she explains. "Both my kids are such good people and so sweet. I'm grateful. The process of adopting was quite an experience, and my friends thought we were crazy at first. Now they are all jealous!"