Memories of Edgar
Sharing Stories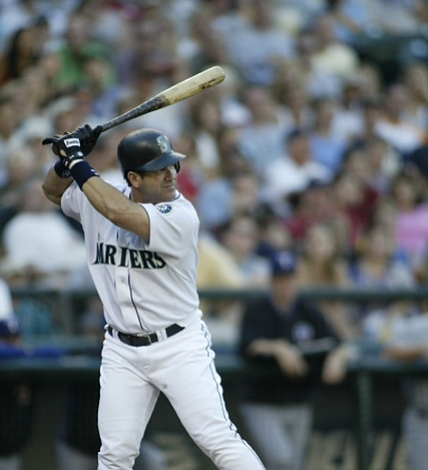 Memories of Edgar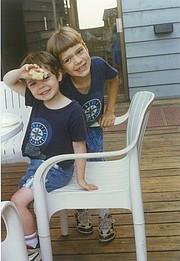 On Saturday, Aug. 12, The Seattle Mariners retired Edgar Martinez's #11. The Mariner's designated hitter wore the number his entire 18-year career, and no one will wear it here again. It will hang over the left-center field bleachers as a monument to the shining moment when Seattle briefly became a baseball town.
On Saturday, the crowd at Safeco Field cheered wildly, chanting Ed-gaaar, taken back to the wild ride of 1995.
I listened to the ceremony on a transistor radio—our family having decided that the price of a cable bundle that included ROOT Sports wasn't something we wanted to squeeze into our budget. It was fitting, because growing up in suburban St. Louis, baseball was the soundtrack of my life. In the car, at the kitchen table, beside my father's striped canvas chair at Sunday afternoon picnics at Babler State Park. I cheered for legends like Bob Gibson, Lou Brock, and Curt Flood.
St. Louis was and is a baseball town. You can talk baseball with anyone, anywhere.
In Seattle, we talk about the weather, or the cost of housing, or who let all these new people in?
But for one wild summer, we all had baseball fever. The Mariners were 13 games out of first place in early August 1995, but then went on a tear. It came down to a one-game tie-breaker with the Los Angeles Angels, which the M's won 9-1, winning the America League West and making the playoffs for the first time in franchise history.
In the 11th inning of the deciding fifth game of the American League Division Playoffs versus the New York Yankees, Edgar hit the most famous double in Mariners history, immortalized by rapper Macklemore in his tribute to legendary Mariners announcer Dave Niehaus.
Swung on and lined down the left field line for a base hit! Here comes Joey! Here is Junior to third base, they're going to wave him in! The throw to the plate will be . . . Late! The Mariners are going to play for the American League Championship! I don't believe it! It just continues! MY OH MY!
I get goose bumps every time I hear that.
My boys were 5 and 1½ that summer. The baby would lie in his crib at night, kicking up his feet and yelling MY OH MY. The kindergarteners put their heads on their desks, drowsy after watching a late night playoff game. Teachers didn't mind; they were yawning too. I wore my "Mariners Mom" shirt everywhere; the boys sported matching Mariners shirts and caps and taped Refuse to Lose signs on their bedroom doors.
For a shining moment, anything seemed possible.
Edgar symbolizes that joy, hope, and community. It doesn't hurt that he's easy to admire. A dedicated, hardworking, decent guy who has contributed generously to Seattle Children's Hospital and other civic good causes. He gave an expectedly humble speech—thanking and praising his family, his teammates, his coaches, and the fans.
"Thank you for taking me as one of your own and welcoming me into your homes," he said. "You were a force that kept me going. I am so grateful. Thank you, thank you, Seattle."