Let the good times roll in Lafayette, Louisiana!
Travels with Deb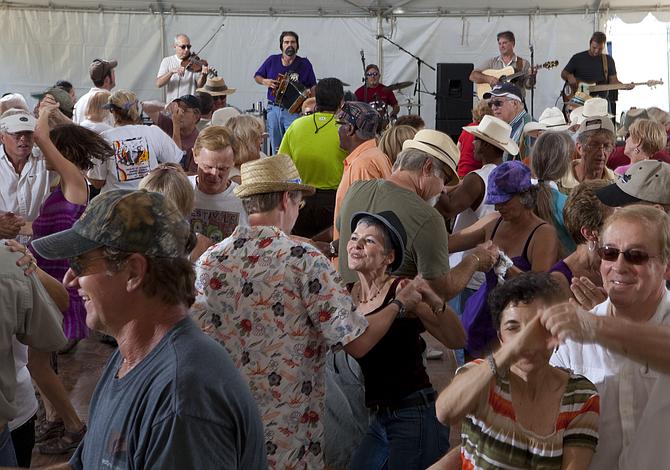 "Laissez les bon temps rouler!" is an expression you'll hear often throughout the parishes in southern Louisiana. More than a sentiment, it's a true representation of the joie de vivre spirit that is Cajun culture. Lafayette, the state's fourth largest city, is considered the center of Acadiana, the heart of Cajun Country. With its colorful heritage, rich culinary influences and infectious music, this town is all about showing visitors a "two-steppin', toe-tappin', taste-temptin' good time!"
I have always had a fascination with Cajun culture and decided that a trip to Lafayette would give me an opportunity to find my "inner Cajun." According to the locals, there are three ways to become a bona fide Cajun: by blood, via a ring or through the backdoor. The latter involves living the Cajun way of life and celebrating all things Cajun. First and foremost, you are required to have a favorite boudin. A unique regional specialty, boudin consists of a combination of cooked rice, pork, onions, green peppers and seasonings, which is pulverized in a meat grinder before being stuffed in a casing. It's then steamed and consumed, typically on-the-go due to its convenient portability factor. Once you have committed to your favorite boudin, you must defend it to the world, wear the t-shirt, put the bumper sticker on your car and basically treat it in the same manner that a rabid fan does with his/her football team. To emphasize the importance of this beloved Cajun staple, Lafayette holds the Annual Boudin Cook-off each fall with boudin eating contests and a people's choice award for the best boudin. The event also features several unique boudin dishes made with a more creative flair, including boudin burgers, boudin pie, boudin-stuffed Cornish game hens and even boudin egg rolls.
Learning about the region's cuisine is a must for visitors, as food plays such a significant role in Cajun culture. Few things in this area garner the amount of attention as food preparation and mealtime. Meals are shared as a means of bonding and celebration. And recipes are passed down with traditional dishes held in high esteem. Through food, families maintain a sense of generational continuation. For a culinary tutelage where you can experience the flavor of Louisiana, check out Cajun Food Tours. Owner/guide Marie Ducote will introduce you to Cajun treasures like boudin, crawfish, gumbo, cracklin' and more, while regaling you with information about the history and culture of this special part of the country. Her rallying cry of "Allons manger!" or "Let's go eat!" primes your taste buds to sample another delight at one of the six stops along the tour.
At Cajun Market Donuts, for example, you'll taste boudin stuffed kolaches, a pig-in-a-blanket type concoction, along with the company's melt-in-your-mouth glaze and cake donuts. For homemade court bouillon, a seasoned type gravy with crawfish, catfish, shrimp, rice, tomatoes and roux, you'll dine at T-Coons, a well-known establishment under the helm of founder David Billeaud, a sixth generation Billeaud from Broussard, Louisiana. Billeaud's Acadian family is of French ancestry, one of many who were sent from France to colonize the Maritime Provinces. There the colonists created an almost mythical paradise called "Acadia," and flourished until the mid-1700s when the British expelled and exiled them from Canada. Families were separated in cruel fashion, with tens of thousands of people forced onto boats and set out to sea. Nearly half perished before getting to land. Fast forward to the Louisiana Territory now under Spain's rule. To attract farmers, Spain offered free land, which lured the Acadian men to the area. They sent word of a "new Acadia" and others came to settle along the coast of what eventually became South Louisiana. The migration formed a melting pot of cultural groups, each with its own practices and influences. As time passed, the name "Acadian" became "Cajun."