Inspire Positive Aging Awards
Jul 1, 2017, 10:18 p.m.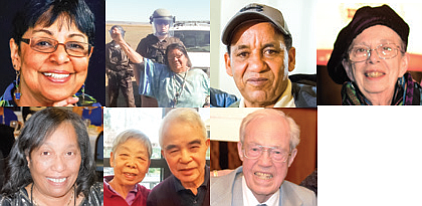 • Mr. and Mrs. Huang have volunteered as choir instructors for the Cultural Exchange Program at the North Bellevue Community Center for 17 years. In addition to teaching the choir songs from around the world and publishing a book of songs, the Huangs lead the group to perform at an annual Chinese New Year Celebration and at the Redmond Senior Center. They always tell their peers there is no age limit for music and encourage many isolated Chinese seniors to join the class and enhance their social networks. In addition, they encourage young musicians to ensemble with them and believe music can break down the generation gap by creating partnership, harmony and happiness.
• Fred Geraldsen, 91, was recognized for 'Defining Inspiration.' Fred is admired for his boundless energy and compassion. After serving in the Army Air Corp during WWII, he studied mechanical engineering and began a long career at Boeing. Currently, he is a volunteer driver for Meals on Wheels – despite being older than all but one recipient. At the SeaTac Senior Program, he helps set up lunch, square dances, participates in support groups, flies remote control vehicles and leads the Nintendo Wii bowling and golf group. He was appointed by the Mayor of SeaTac to chair the Senior Citizen Advisory Committee to advocate on behalf of seniors. His nominator describes him as "a wonderful example of living life to the fullest, no matter what age you are.