Shed your cares...and your parka, and head to Maui this winter
Travels with Deb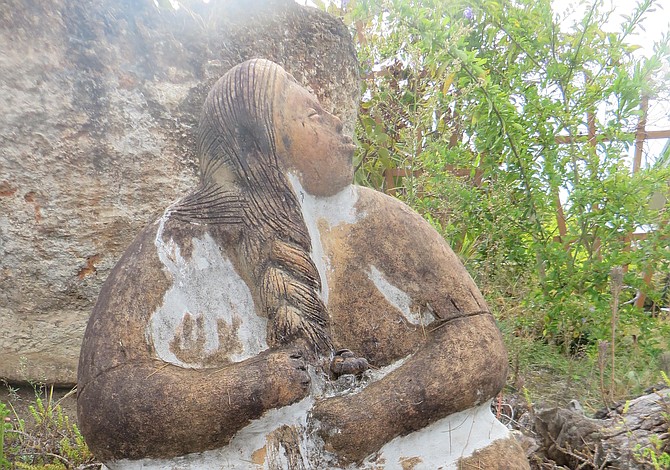 There's a reason Maui continuously gets rated as one of the world's best islands by readers of various travel publications. Actually, there are multiple reasons for this distinction. Many of them hit home for me on a recent visit to this tropical Hawaiian locale.
The weather is a definite enticement. Typically, Maui's temps remain consistently balmy year-round, with usually no more than a ten degree fluctuation between seasons. The same, monotonous forecast day after day is music to most folks' ears, especially in the wintertime for those coming from cold climates. Everyone gladly exchanges their parkas and woolens for tees and shorts. And even when it rains, it's still warm and somehow you can't be glum because hey, you're in paradise while your friends back home are scraping ice off their cars.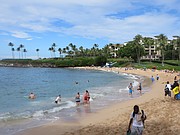 The beaches are another top draw for the island. With 120 miles of coastline, there are literally dozens of these sun-burnished playgrounds. Take your pick from calm, protected areas that are ideal for swimming to wild stretches with exciting wave action for surfing. The beaches, together with the warm weather, set the stage for a gentle pace of life. I love that everything moves slowly here. It reminds me to take time to stop and smell the plumeria. This can be a bit of a challenge for some harried urbanites from the mainland, but after a few days, everyone gets accustomed to island time and the Maui mindset. There's sheer bliss in knowing that you don't have to hurry for anything or anybody and that your cares have been reduced to simple matters, like making sure you've applied enough sunscreen or what flavor of shaved ice you're going to sample next. But, when you're ready to move from that lounge chair on your lanai, know there are plenty of activities to engage in on land and in the water.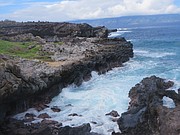 Don hiking shoes and meander the many trails that dot the island. For incredible views, take the Coastal Trail, which runs north from Kapalua Bay Beach, across the sand dunes at Oneloa Bay, through the Ritz-Carlton Resort to D.T. Fleming Beach Park. It's a beautiful walk (1.7 miles one way) that hugs the ocean's edge. Half of the trail is paved or on a boardwalk and the other section is on black lava. If you happen to be staying at the Ritz, opt for the Coastal Trail and Tide Pools guided experience with a naturalist from the resort's Jean-Michel Cousteau's Ambassadors of the Environment program. You'll be introduced to the natural wonders of the area and the rich cultural traditions of Hawaii, beginning with a walk around the lush gardens on site. The plants you'll see, such as guava, lemongrass, papaya, taro and lilikoi (passionfruit), are considered "canoe plants," having been brought over by boat years ago from other islands in the South Pacific. This came as a surprise to me, as I naturally assumed these fruits were native to Hawaii.
As you stroll along the Coastal Trail, you'll also learn about the lava from the ancient West Valley Volcano, now extinct, and the seabirds that nest in holes around the area. And then there are the tide pools, which demand closer examination, in order to spot all the creatures that reside within them. The pools teem with life with snails, hermit crabs, mussels and an assortment of colorful coral.