History comes alive at Chaco Canyon
Travels with Deb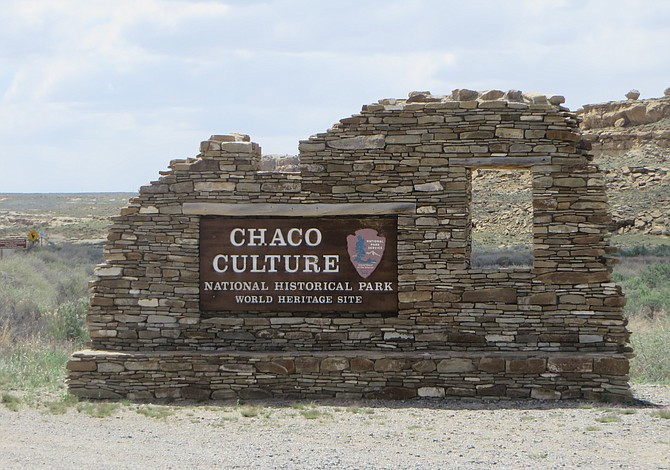 Walking among the ruins of Pueblo Bonito, Chetro Keti, Hungo Pavi and the other Great Houses in the park spurs the imagination. Questions abound regarding those who created these buildings and their motivation for establishing such an imposing presence at this specific locale. One also wonders about the full significance of this daring social experiment, and whether it was a shared vision by many or the brainchild of only a few high ranked individuals. It's also unclear as to what prompted the change that came to Chaco in the 1100s and 1200s when its role as a regional powerhouse shifted. Particularly perplexing is why the people left this site and migrated to other areas, abandoning their architectural masterpieces and feats of engineering behind as testaments to their advanced level of civilization. Though we will never know the real truth, it's fascinating to explore the issues. Everyone can get in on the game and have fun contemplating and brainstorming various possibilities with the confidence that there are no wrong answers.
There's plenty of hiking at Chaco with trails of varying lengths, leading to several of the noted archaeological sites. Some, such as those to Tsin Kletsin and Wijiji require hiking permits which you can get at the visitor center. Make sure you stop at the center for an introduction to the park, as it offers a good background video on Chaco, a few exhibits and of course, knowledgeable park rangers ready and willing to provide assistance.
An easy walk for all ages is the quarter-mile Petroglyph Trail, which runs from Pueblo Bonito to nearby Chetro Keti, another Great House. The path follows the base of a cliff and at each of the numbered stops, you'll see petroglyphs – images that have been carved into the soft sandstone surface by a sharp-edged object, and pictographs – images painted on rock surfaces. These images were probably intended mostly as visual communications. Some could be clan symbols; others might serve as records of important events or memory aids for recalling stories, songs and ceremonies. There are also inscriptions on the rocks that give information about early travelers to the area such as the Spaniards and later the U.S. Army. And then unfortunately there is modern day graffiti. Rather than ignoring this defacement, view it as a teachable moment if you're traveling with your grandkids. Take the opportunity to talk about the effects that such vandalism has on Chaco Canyon's early rock art and how it detracts from the older images.
There is no lodging, gas or food available at Chaco, and the nearest town is sixty miles away. Many folks opt to camp at the National Park Service's Gallo Campground, a mile from the visitor center. There you'll find tables, fireplaces and central toilets, with water available at the visitor center. Bring your own firewood and if you want shade, take along a portable shelter. Be prepared for all weather scenarios, especially if you're tent camping. Snow in May is not altogether uncommon as our group discovered in the wee hours of Mother's Day weekend. Though it made for a very chilly morning, the unseasonably wintry white stuff gave the scene a stark beauty.
For more information about Chaco National Historical Park: www.nps.gov/chcu
Debbie Stone is a travel writer and columnist, who explores the globe in search of unique destinations and experiences to share with her readers. She's an avid adventurer who welcomes new opportunities to increase awareness and enthusiasm for travel and cross-cultural connections. Her stories appear in a number of print publications as well as on various travel-oriented websites, and she can also be heard on the radio dishing about travel with the hosts of Big Blend Radio. Debbie is a longtime Seattle area resident, who currently resides in Santa Fe, New Mexico.