The Master's Hand
Sharing Stories
Nancy Moyer | Apr 16, 2017, 5:57 p.m.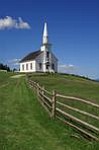 The Master's Hand
As life unfolds
and you look back,
you can see the Master's Plan.
How step by step
and day by day,
you've been led
by the Master's Hand.
He has used your life
and you've used your voice
to praise Him
throughout the land,
to tell the world
of the greatest joy
to be held in the Master's Hand.
And now once more
to the crossroads you've come
and before our Master you stand.
And no matter which way
He leads you today,
you're safe in the Master's Hand.
Isaiah 41:10 Fear thou not for I am with you.
Nancy L. Moyer and her husband Donn J. have created an exciting book of landslides, earthquakes, fires, and other Washington State disasters. Find it at: https://www.amazon.com/dp/B01NAGFXG4.
SHARING STORIES is a weekly column for and about the 50 plus crowd living in the Puget Sound region. Send your stories and photos to ariele@comcast.net. Tell local or personal stories; discuss concerns around aging and other issues; share solutions, good luck, and reasons to celebrate; poems are fine too. Pieces may be edited or excerpted. We reserve the right to select among pieces. Photos are always a plus and a one-sentence bio is requested (where you live, maybe age or career, retired status, etc.).
SHARING STORIES is featured on www.northwestprimetime.com, the website for Northwest Prime Time, a monthly publication for baby boomers, seniors, retirees, and those contemplating retirement. The newspaper can be found in the greater Seattle area and other Puget Sound locations. For more information, call 206-824-8600 or visit www.northwestprimetime.com. To find other SHARING STORIES articles on this website type "sharing stories" in the search function above.