Don't expect ordinary when you journey to the 'edge of the world'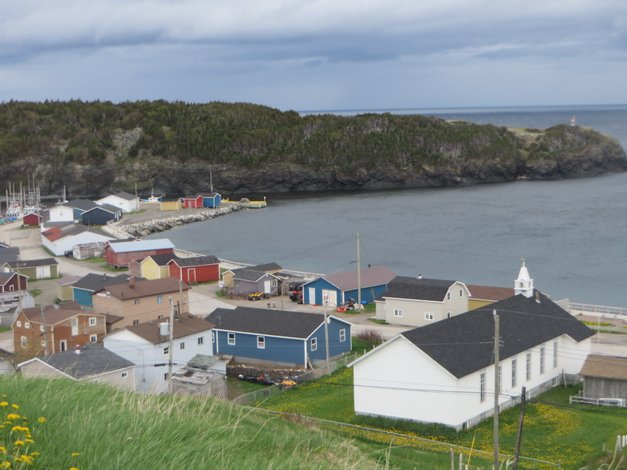 You'll discover that the bergs have names such as tabular or bergy bit, based on their size, or in the case of a growler, for the sound they make as they plunge into the sea. We passed a ginormous tabular with dimensions over fifty feet high and 500 feet long. The sheer size of it was impressive, especially when you learn that only ten percent of an iceberg is actually visible. The other ninety percent is below the surface of the water. These cathedrals of ice often serve as means of transportation for polar bears and seals and if you're very lucky, you might spy one of these creatures hitching a ride.
You'll also have the chance to see whales, as the coastal waters off St. Anthony are noted for its annual gathering of humpbacks. Sightings of minke, fin and killer whales are common, too. Additionally, this area has the greatest concentration of white-beaked dolphins in the North Atlantic, along with a display of bird life that includes puffins, kittiwakes and eider ducks.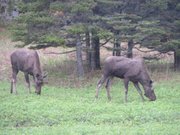 A host of other wildlife makes its home in this province, and locals will be the first to tell you to mind the moose. These creatures, which are prolific in Newfoundland, can be found roaming all over the place. You'll probably see them along the roads munching away at the vegetation. At night, however, they're less visible until they're right in front of you and by then, it could be too late. Use caution when driving in the evening, as that is when the majority of accidents occur.
Though many visitors are eager to spot large animals like moose and caribou, the littlest of species warrants equal consideration. I was ready to promptly dismiss the Newfoundland Insectarium & Butterfly Pavilion outside of Deer Lake, one of the province's regional airports, but as soon as I walked in the doors, I did a 180. This award-winning destination is a showcase for some of the most fascinating creatures. Housed in a restored historical barn, the Insectarium features live and mounted exhibits of butterflies, beetles and insects from around the world, with special emphasis on those from Newfoundland and Labrador. I was particularly impressed with the observation bee hive, the amazing leaf cutter ants, stick insects and hissing cockroach. And the butterfly area is a tropical paradise where you can sit by the waterfall and watch hundreds of butterflies glide over the pond or feed from the flowers. If you're very still, they will come and land on you. The iridescent Blue Morpho is the undisputed star.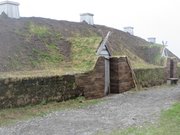 When it comes to history, Newfoundland is in a class of its own, as it is the oldest of Canada's provinces. At L'Anse aux Meadows, another UNESCO World Heritage Site, you'll come face to face with the only authenticated Viking site in North America. Half a millennium before Columbus, the Vikings established a base in Western Newfoundland, a wilderness they called Vinland. The remains of their camp, which was only discovered in 1960, is the oldest known European settlement of the New World